With Christmas and the New Year quickly approaching, many of us are looking forwards to festive social gatherings and parties, especially with having to miss out last year. We can all agree that adapting to the pandemic lifestyle has been a struggle, with remote working highlighted as a particularly challenging situation for many. Over 46% of the UK workforce have experienced feelings of loneliness and isolation when working from home during the Covid-19 lockdowns.
In previous years the role of human social relations in the workplace have been overlooked, however, the pandemic has highlighted just how important the office can be as a social function, its contribution to business growth and ability to make or break a business.
To find out more about HUB26 offices
In this post, we explore how finding the perfect office space to rent can act as a social function, and how this can benefit and prepare your business for growth.
Here's what we'll cover:
As the opportunity for new customers and prospects is crucial for business growth, we'll start here…
1. New business opportunities
The social environment in which your employees are working from can massively affect how customers and clients perceive your business. If your social environment helps to facilitate a positive and connected workforce, customers are more likely to regard your company as a cooperative, upbeat and professional organisation. As a result, this will encourage them to provide continued loyalty, give positive word of mouth and choose your business over competition.
2. Relationship building
As humans, contact and connecting with others is very important to us. However, many employees can find forming social relationships in the workplace intimidating, as it can be difficult finding ways to bond with colleagues on a personal level. When employers promote the office as a place for social interaction, this helps staff to connect.
Strong social connections in the workplace don't just benefit employees, they help to build a successful workforce as well. Relationships between employees build a strong company culture that stresses respect, loyalty and trust. Likewise, connections in the office are also important for cultivating creativity, teamwork and collaboration.
Relationships can also be enhanced through networking. Working in a business centre that has its own organic resident network and free networking events throughout the year can create ease for your employees when building bonds with other residents. Not only can this lead to inter-resident collaborations, but also creates the opportunity for business growth.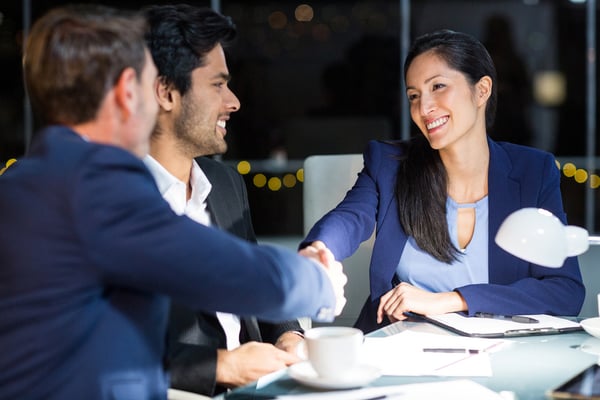 To read about everything HUB26 has to offer including a video testimonial from one of our residents
3. Improved teamwork
Research consistently highlights that teamwork is crucial for business success. Whether your business has a well-connected team or a weak one comes down to the environment of your workplace. Strong teamwork and cooperation are more likely to exist in positive social environments where employees are connected to and get along with their colleagues.
Finding a suitable office space to rent and work from can create an atmosphere that values all employees and encourages social interactions and positive communication between them, resulting in strong bonds and trust. Connected teams drive collaboration, promote knowledge-sharing, expedite idea generation and put more effort and pride into their work. This can result in various benefits for your business, including growth and increased revenue.
4. Productive workplace
Connection is a crucial component in building a productive and efficient workplace, and these deep connections can only be fostered in a workspace that values social engagement.
Research highlights that the better the relationship your colleagues have, the more efficient your workplace will be. Close-knit relationships build morale in the workplace, causing employees to become more engaged, productive and hardworking, ultimately improving profits.
5. Growth and development of staff
A positive and nurturing social environment is one that creates positive change throughout the workplace. Companies that constantly emphasise positive reinforcement, self-improvement and professional development of staff are likely to encourage and create leaders from within the business itself.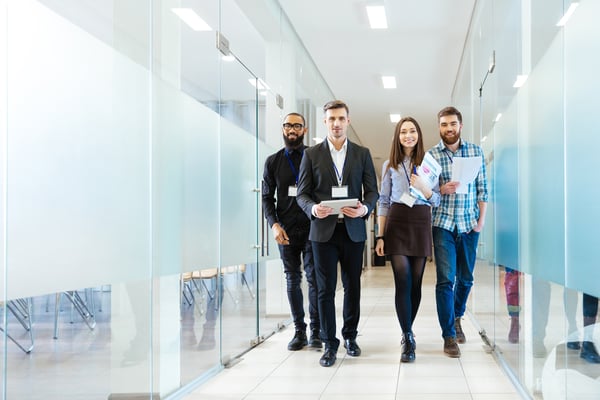 Also, staff can develop, learn and grow through a social environment that values teamwork. When a team is strongly connected, knowledge sharing becomes second nature. Employees aren't afraid to share opinions, thoughts and ideas in a strongly connected workforce and this allows other colleagues to learn.
6. Employee wellbeing
There's consistent evidence to support that social interactions are key to employee wellbeing and health. Working from home can make employees feel isolated without the strong network and community feel established in the office.
These strong social connections nurtured in the office can make employees happier, and physically healthier, which can have positive effects on your business. Happy employees are 12% more productive and are more likely to be satisfied with their job, making it easier to retain staff and save on the time and cost it takes trying to hire new talent.
Final note from HUB26
Employers who take the necessary measures to create a positive and harmonious social environment in the workplace set themselves up for future success. The office is the perfect place to foster the kind of environment that nurtures workplace connections, which makes business thrive.
Some employees may find it difficult to socialise at work because of the office layout or due to the lack of contact with different departments or residents. However, at Yorkshire based business lifestyle centre, HUB26, opportunities to build strong social connections are always provided. Our luxurious and spacious offices, member's exclusive lounge CLUB26, networking opportunities and strong community feel, will always present your employees with the chance to socialise and connect with each other.
Find out more about why an office is essential for your business' growth