Did you know that many employers consider retaining employees as one of the biggest challenges that they face today?
The costs of employee turnover are increasingly high, some studies claim that every time a business replaces an employee it can cost up to 6 to 9 months' salary on average. Not only is failing to retain and attract talent costly to your bottom line, but it can also cost in other ways such as lowered productivity, decreased engagement, training costs and cultural impact.
Finding a suitable and inspiring office space to rent can help to retain and attract candidates, making hiring processes easier; allowing your business to avoid these inconvenient costs and just concentrate on growing.
To find out more about HUB26 offices
In this post, we explain 6 reasons why the office is crucial for attracting and retaining employees and why this is critical for the success of your business.
Here's what we'll cover:
As growth opportunities are critical for the success of your business, we'll start with this…
1. Growth opportunities
Many employees now want the opportunity to learn and grow, this also has benefits for your business as not only will employees bring more to their role, but new ideas and skills learnt will help your business to outgrow competition and build your reputation in the industry.
Growth and development opportunities have been proven to help retain and attract staff more than any other action. Many employees now want the opportunity to learn and grow, so providing employees with these opportunities not only makes them feel that they're a valued part of the team, but also makes them feel like a crucial part of the company's success. Not only will employees bring more to their role, but new skills and ideas learnt will help your business to form a competitive edge.
Business centres are the perfect place for your employees to find new development and growth opportunities inside the office and out. A unique mixture of in-person experiences, business and networking opportunities create many opportunities for your employees to connect with other like-minded individuals and create inter-resident collaborations.
2. Workplace culture
46% of candidates cite workplace culture as critical in the application process. Maintaining a healthy workplace culture can also lead to greater staff retention, due to the sense of community established in the workplace. This can also positively affect productivity, employee engagement and profit margins.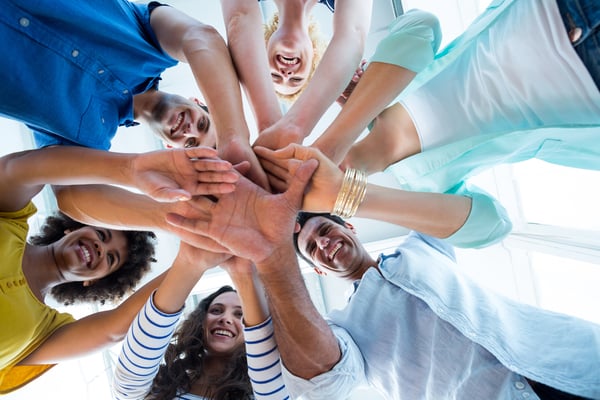 On the surface, developing and sustaining a workplace culture may seem straightforward, however many businesses fail to realise the hard work, perseverance and commitment involved with creating a healthy and positive workplace culture.
If you position your business in an environment with an inspiring atmosphere with like-minded individuals and great features, it can be far easier to create a healthy workplace culture.
3.Facilities
Offering access to on-site state-of-the-art facilities can be extremely powerful in retaining and attracting new employees. Offering existing and new staff benefits can increase the attractiveness of your business, and can also create a competitive edge; research highlights that 68% of candidates will choose a role that has benefits over other options.
To find out more about HUB26's growth driven office options
4. Workplace relationships
Research highlights that work relationships with colleagues are more important than pay when trying to retain staff. Having a good relationship with colleagues forms a powerful bond that facilitates communication, trust and working together. This also creates an inclusive and community feel in the workplace.
Many employees can find forming social relationships intimidating, as it can be difficult to find ways to bond with colleagues on a personal level. However, the office can create bonding opportunities with co-workers that aren't accessible when working from home. Finding a suitable office space to rent also presents employees with the ability to socialise and connect with other residents, with the opportunity for networking and inter-resident collaborations.
5. Work-life balance
Promoting work-life balance is critical to employee retention and attracting talent. Workers with a positive work-life balance are 12% more likely to stay at their current job, than colleagues who don't.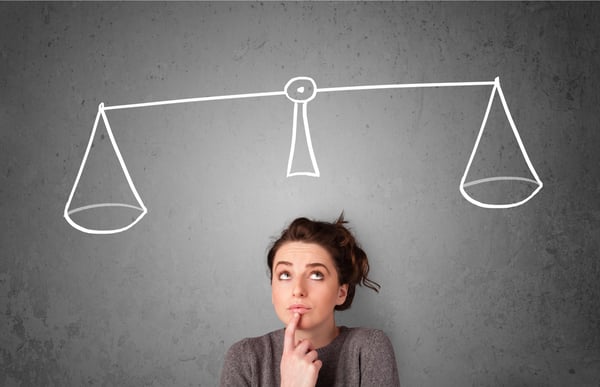 The office is the best place to promote a healthy work-life balance. Unlike 40% of remote workers who typically work over their assigned hours and struggle to switch off from work, the office clearly defines the lines between work and home due to the structure of the working day in the office with dedicated breaks.
6. Employee health & wellbeing
Employee happiness is closely linked to retaining and attracting staff. A workplace that promotes work-life balance, creates a stress-free workplace, takes notice of employee wellbeing and values staff, is highly appealing to candidates and existing talent.
The choice of selecting an appropriate place for your employees to work from, that has the right atmosphere and facilities to put their health and wellbeing first is crucial. The right choice can limit the risk of mental illness, and this can result in improved employee productivity, increased morale, fewer sick days, staff retention and talent attraction.
Final note from HUB26
Finding ways to attract and retain employees is one of the biggest challenges that employers face today. If successful, these methods can save on costly impacts on the bottom line, and cultural impacts, lowered productivity, decreased engagement and training costs.
Discovering an office space to rent in a suitable and inspiring premium business centre with state-of-the-art facilities can help to retain and attract candidates, and can also give your business a competitive edge, which will help it to grow and succeed.
Find out more about why an office is essential for your business' growth