We're not just your gym, we're your FIT family.
Looking for your new home away from home? A gym that puts the focus on you? Featuring state of the art cardio and strength equipment, complimentary access to the exclusive CLUB26 delicious drinks & dining experience, a fantastic range of classes for every age and ability, specialist Spin and Yoga facilities and instruction, unique outdoor exercise zone and drinks terrace, luxury changing rooms and an amazing location just off the M62 with free parking, all for an unbeatable price, then why not give the FIT26 experience a go?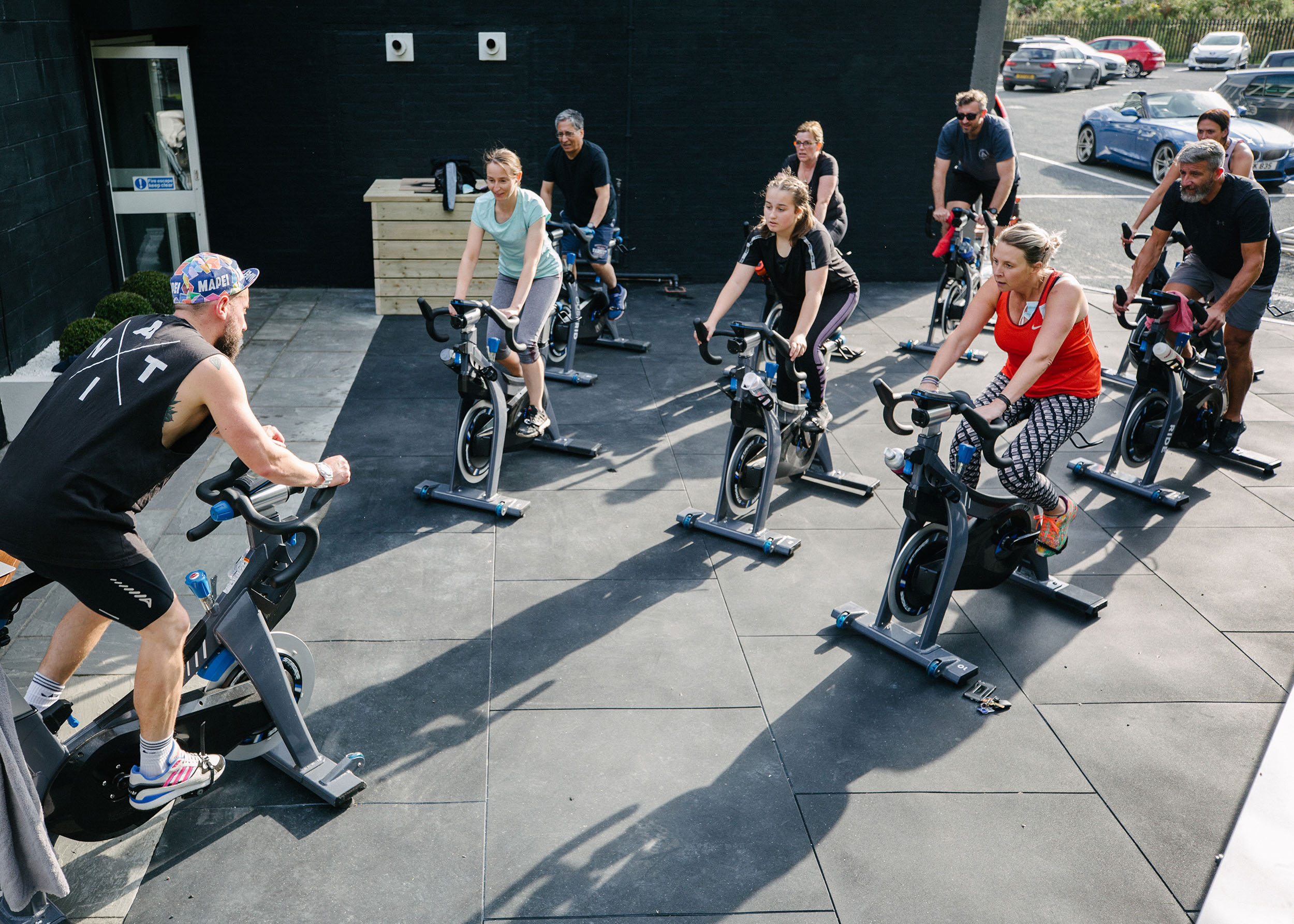 SPIN
It's as easy as riding a bike.
Want to have fun, burn calories and boost your fitness in this medium to high intensity class?
When it comes to Spin it's all here, whether you're about the disco lights and motivating tunes of our new studio or fancy a spin in the sun.
Designed to improve cardio endurance, lose weight and strengthen your legs and core, you control the resistance and speed so your fitness is in your hands.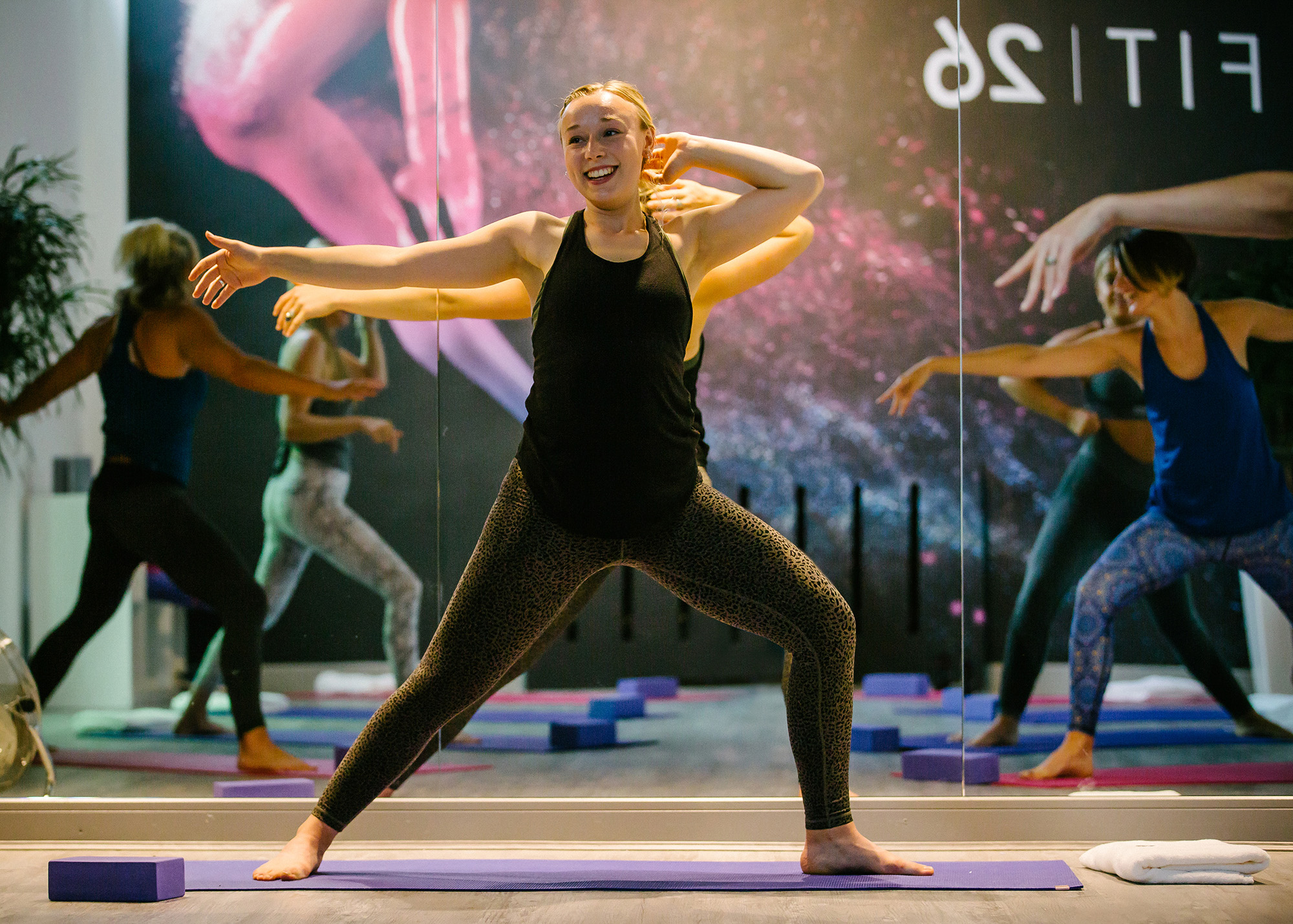 YOGA
Yoga it's for everyone.
Have you experienced the physical and mental benefits that have hooked yoga practitioners across the planet for millennia?
The brand new FIT26 yoga studio is the ideal location for you to kick-back on your mat and work off the stresses of the day.
You don't have to be an expert to reap the benefits. Whether you're young or old, overweight or fit, yoga has the power to calm your mind and strengthen your body.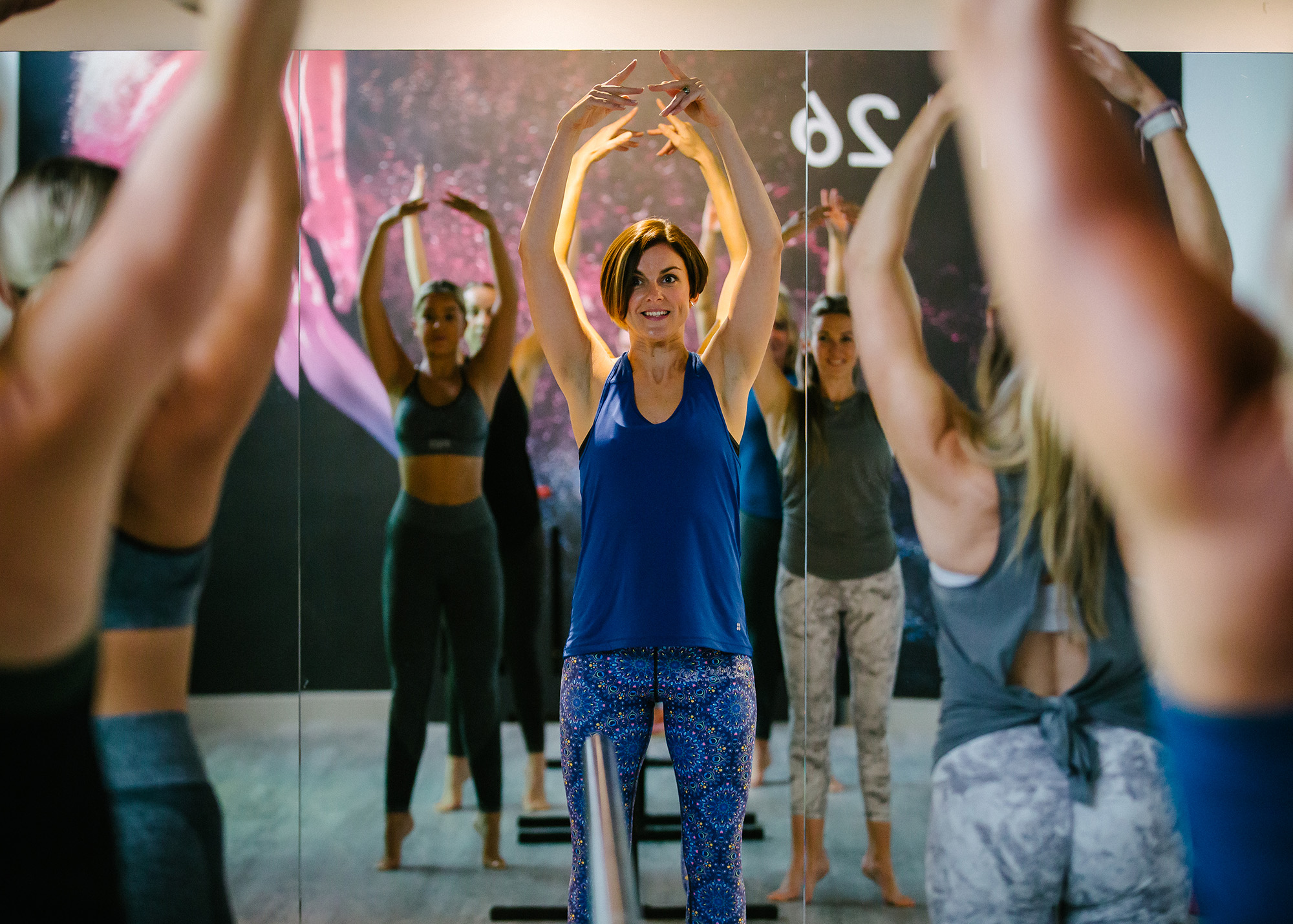 PILATES
Strength & flexibility.
The Pilates techniques utilise low-impact exercises and stretches to strengthen your whole body and often use specialised equipment such as in our fantastic Barre classes.
Pilates is perfect if your goal is weight loss, toning, strength & conditioning, building muscle, training for an event or general fitness.
Yoga and Pilates are similar however Yoga focuses on breathing techniques, strength and flexibility whereas Pilates focusses on toning your body and improving your posture and movement.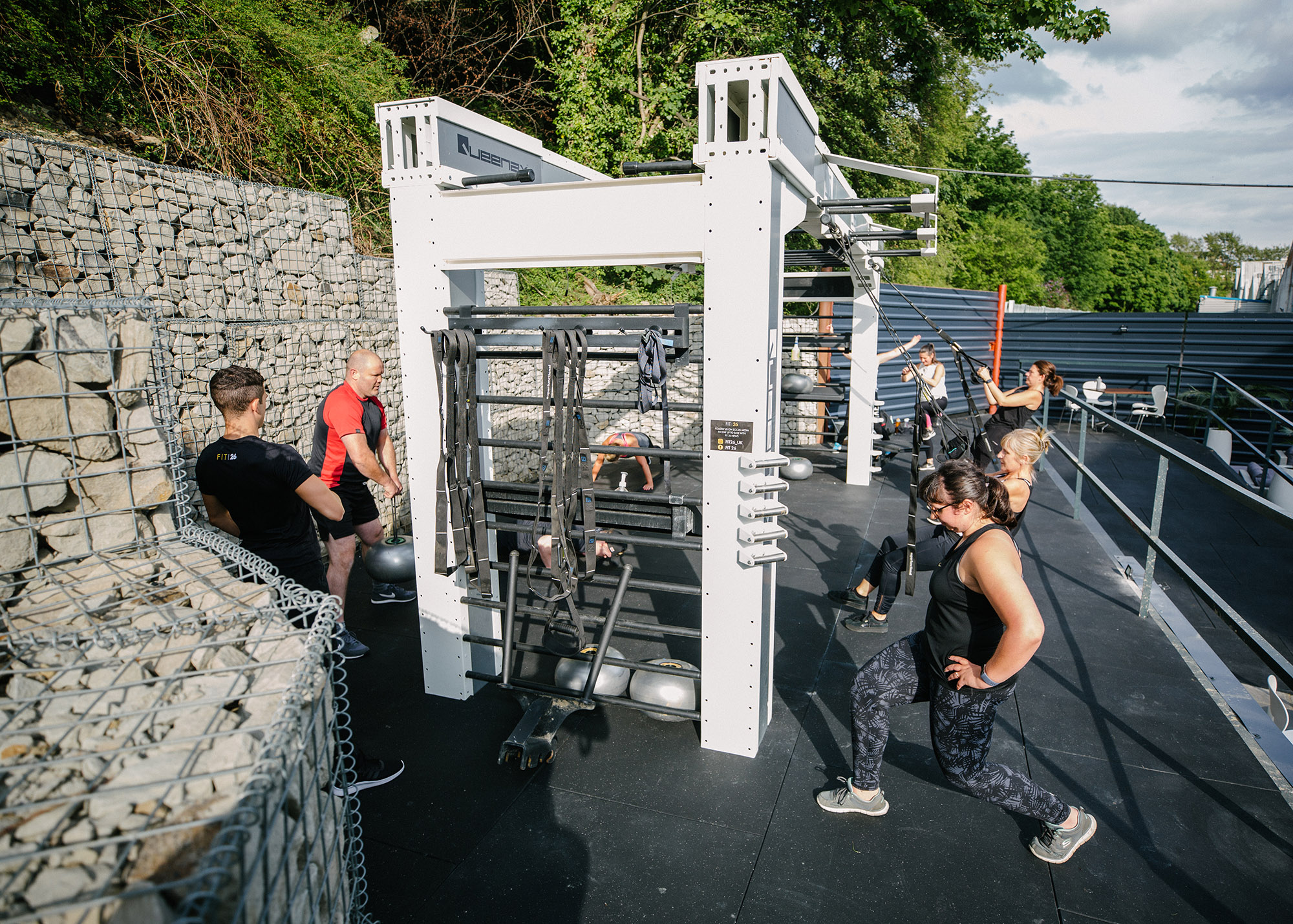 CIRCUITS
High intensity, high fun.
Looking for a full-body workout in under 60 minutes? Try our circuit classes.
These are great if you're looking for a challenging workout to improve strength, aerobic & anaerobic endurance, and coordination all in one.
Circuits are high energy and fast-paced. You work your way around different exercise stations performing each exercise as many times as you can in a set amount of time.
Join in this fun way to workout if you're looking to help tone your body and shed fat.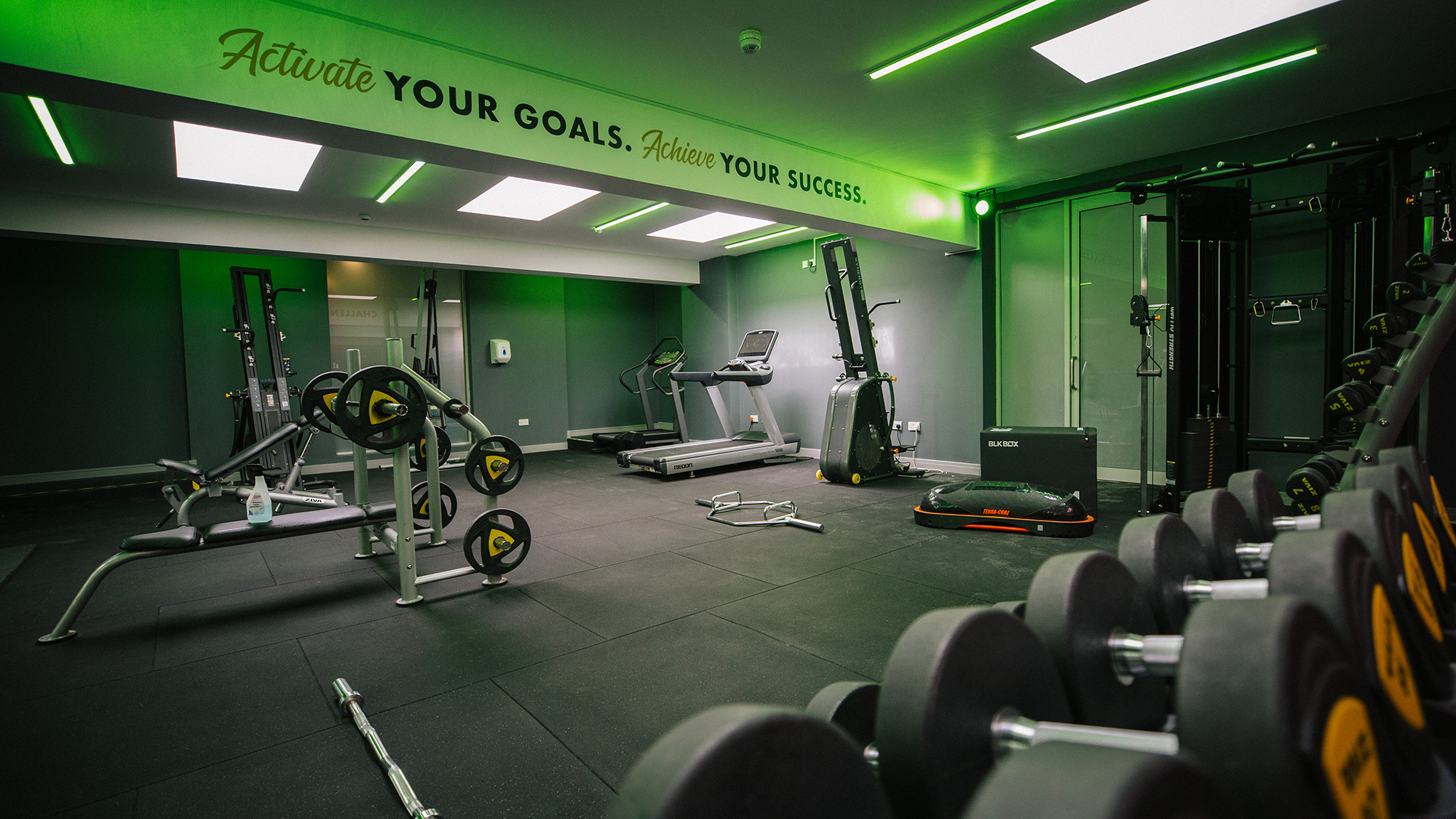 THE GREEN ZONE
FEATURING:
Free weights & benches, Trap bar, Dual pulley - cable, Bench (Dumbbell), Grappler, Versa climber, Stepper, Mini treadmill, Treadmill, Assault bike
and Pump bars.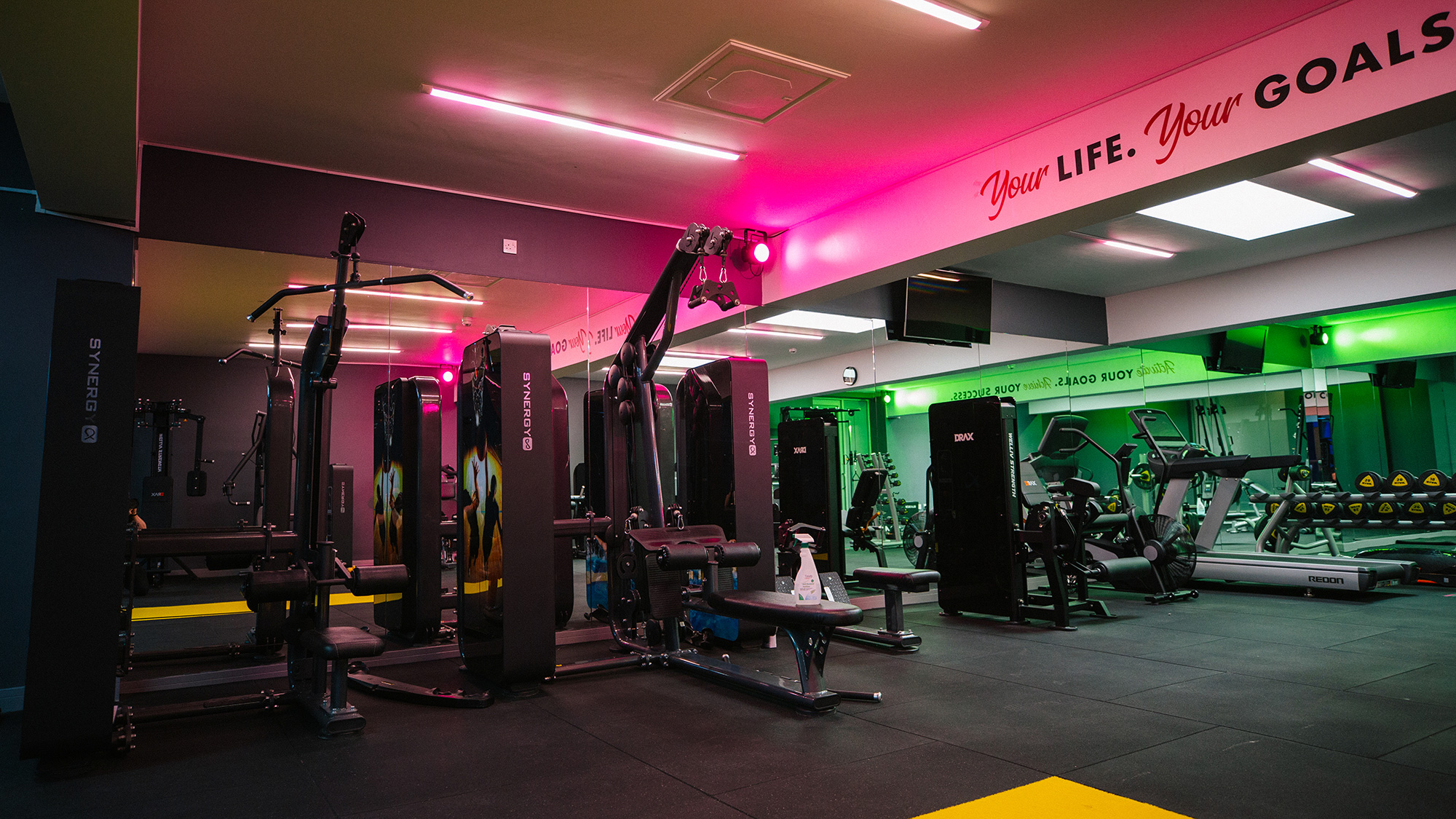 THE PINK ZONE
FEATURING:
Resistance machines (upper and lower body strength/tone machines), Stepper, Assault bike X - Versa climber X, Treadmill, Pec Dec and Assault bike.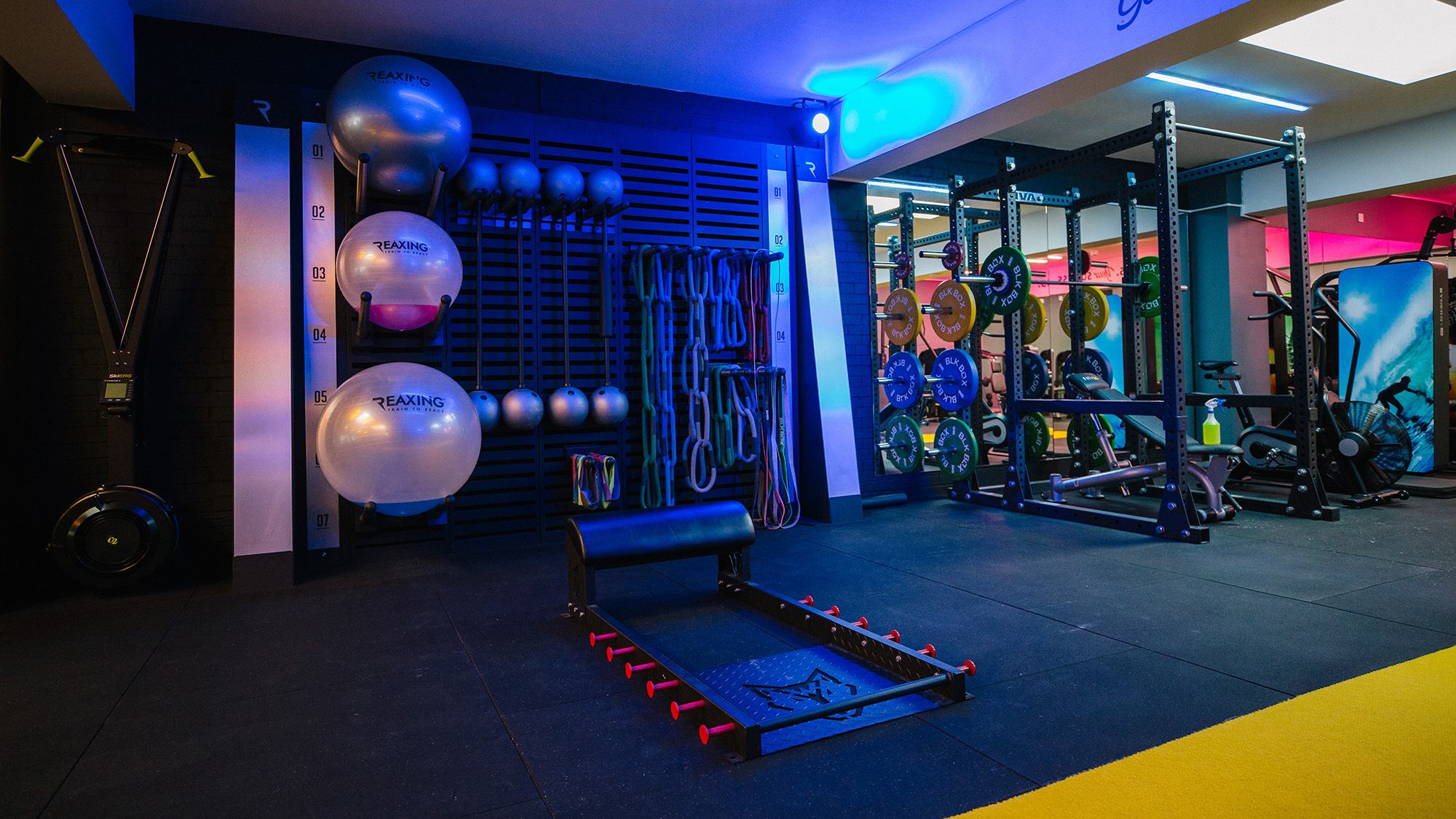 THE BLUE ZONE
FEATURING:
Dual pulley - cable, Squat rack - including bench, Treadmill, Large gym balls, Mini barbells, Hip thruster, Medicine balls, Barbells 12.5 - 25kg, Total Gym elevate row, Total Gym leg press and Exercise bike.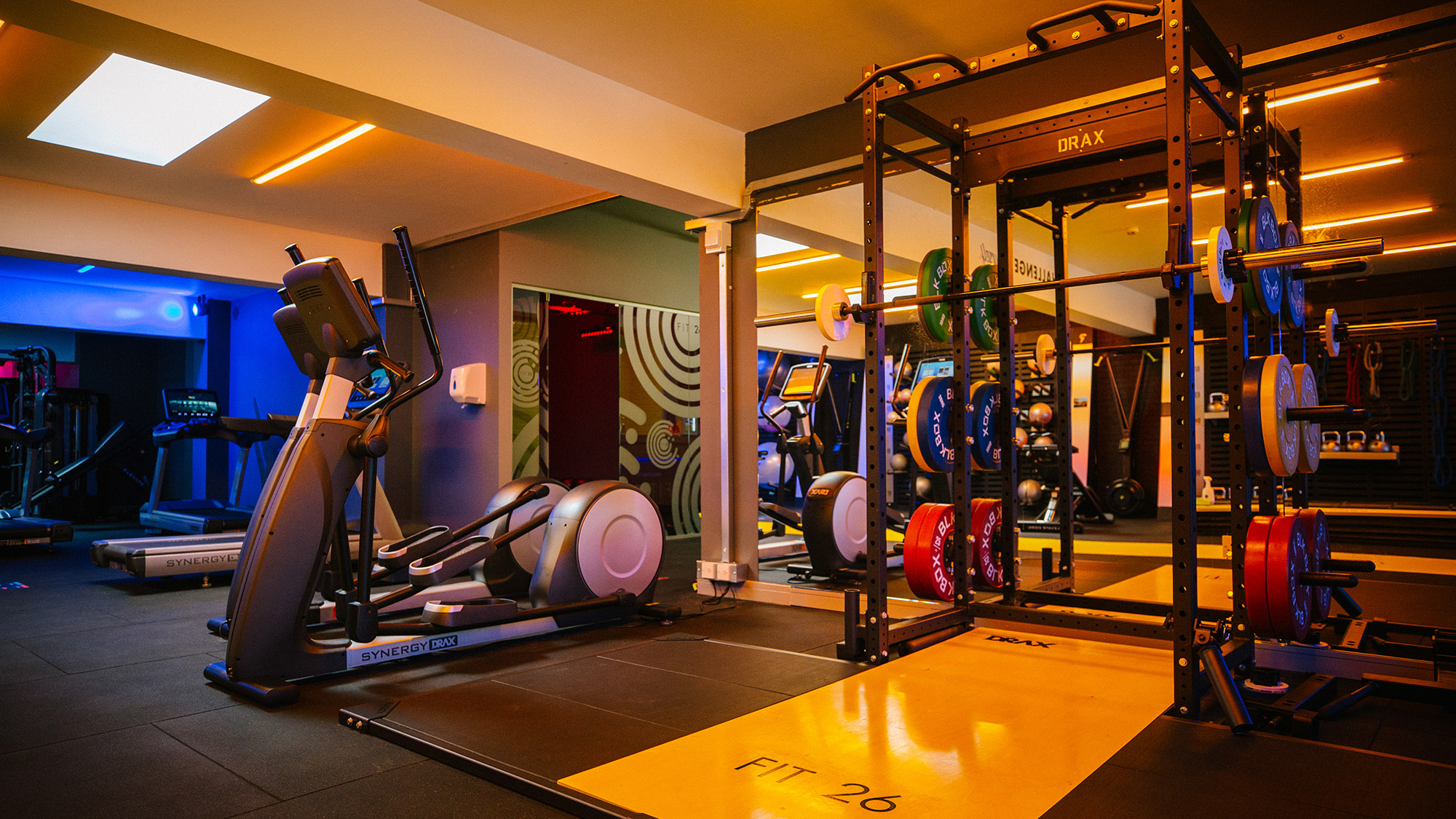 THE ORANGE ZONE
FEATURING:
Squat rack, Cross trainer, Treadmill, Ski Ergs, Kettlebells, Medicine balls, Slam balls & Aqua balls, Reaxing platform, Total Gym elevate press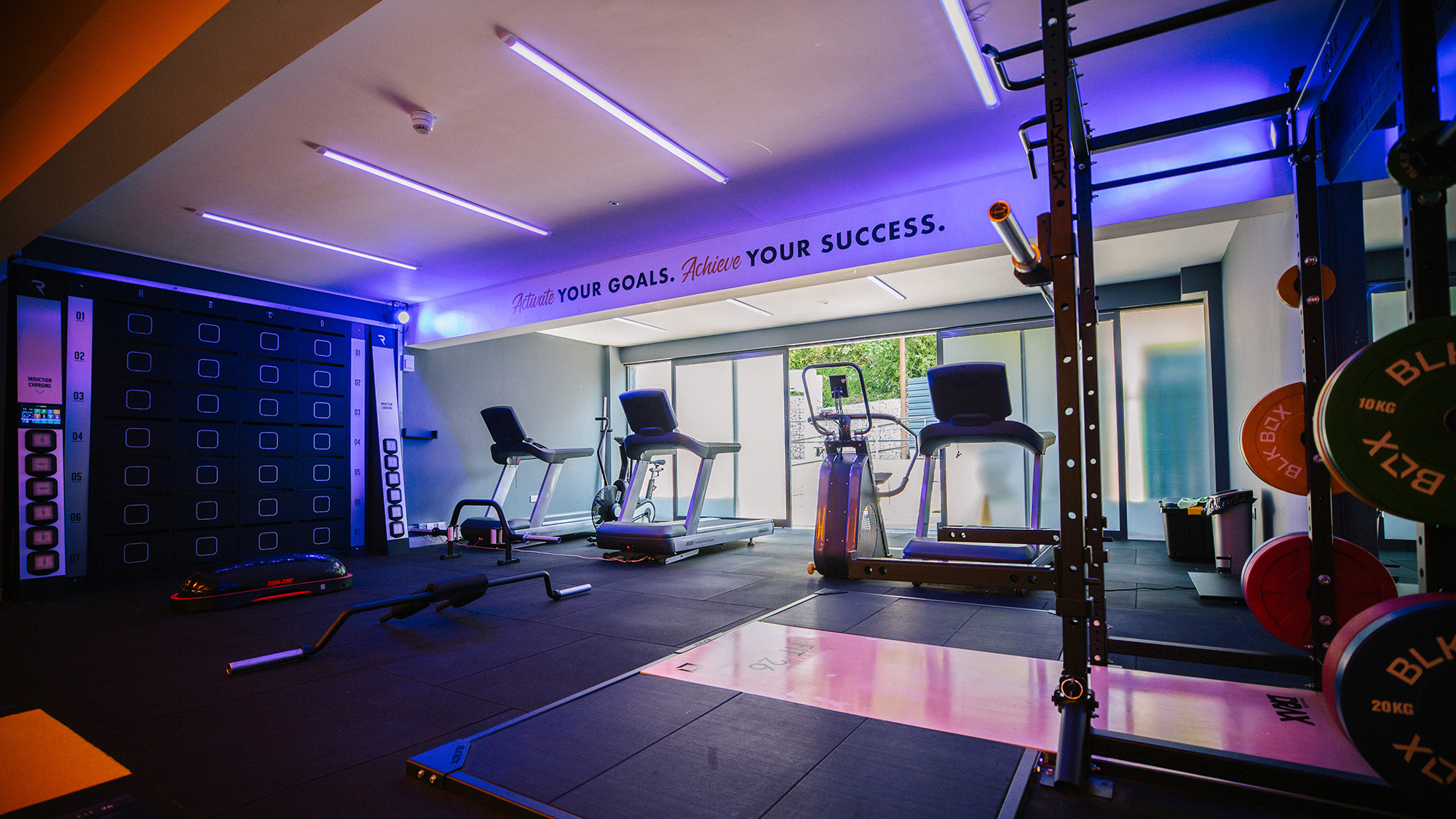 THE PURPLE ZONE
FEATURING:
Squat rack, Large hex bar, Treadmills, Reaction light wall, Stepper, Kettlebells 4kg to 16kg, Versa climber and Exercise bike.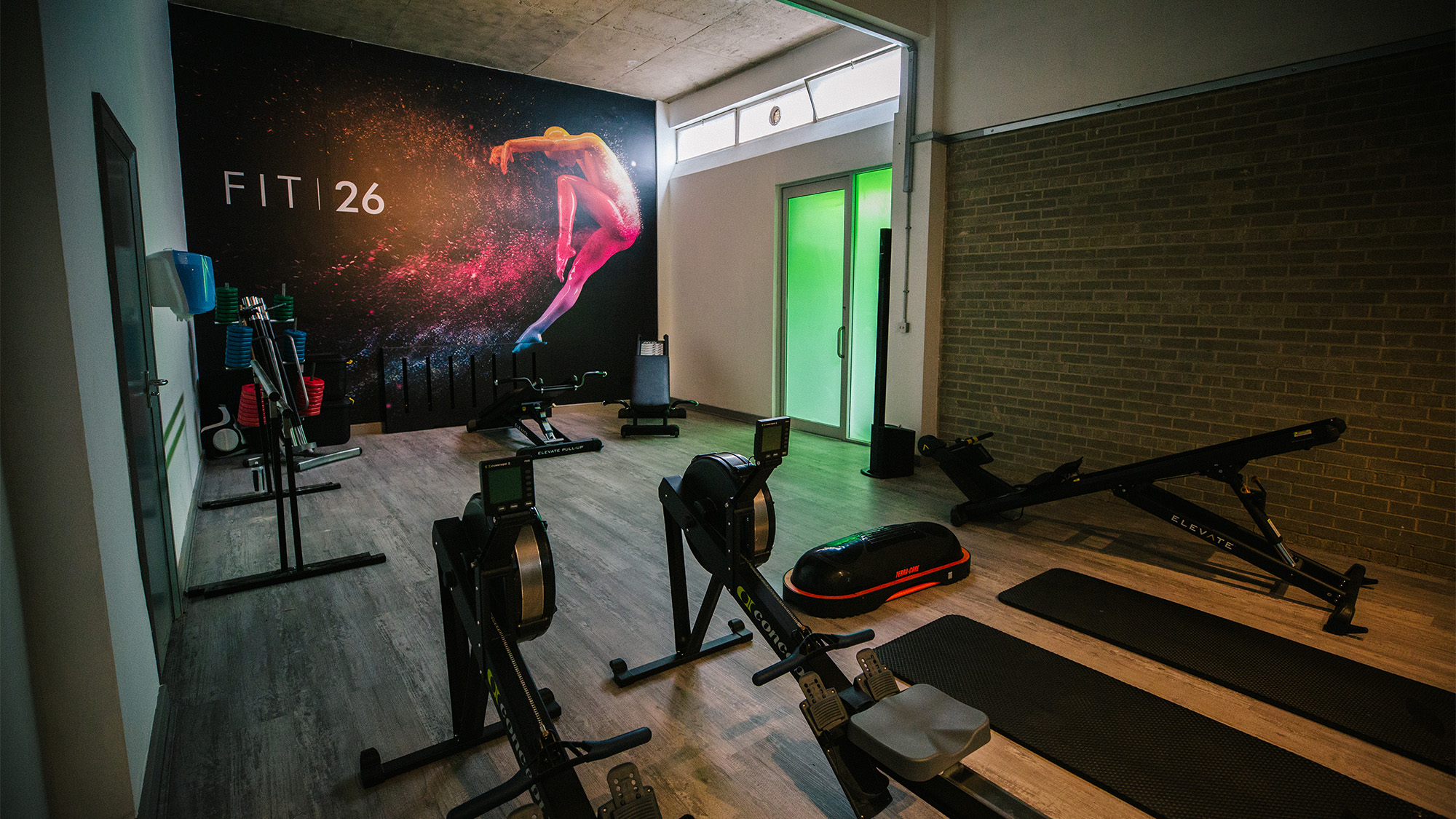 THE HIIT ZONE
FEATURING:
A variety of functional training equipment supplied inline with set weekly challenges. Max capacity for 4 people in this Zone at any time.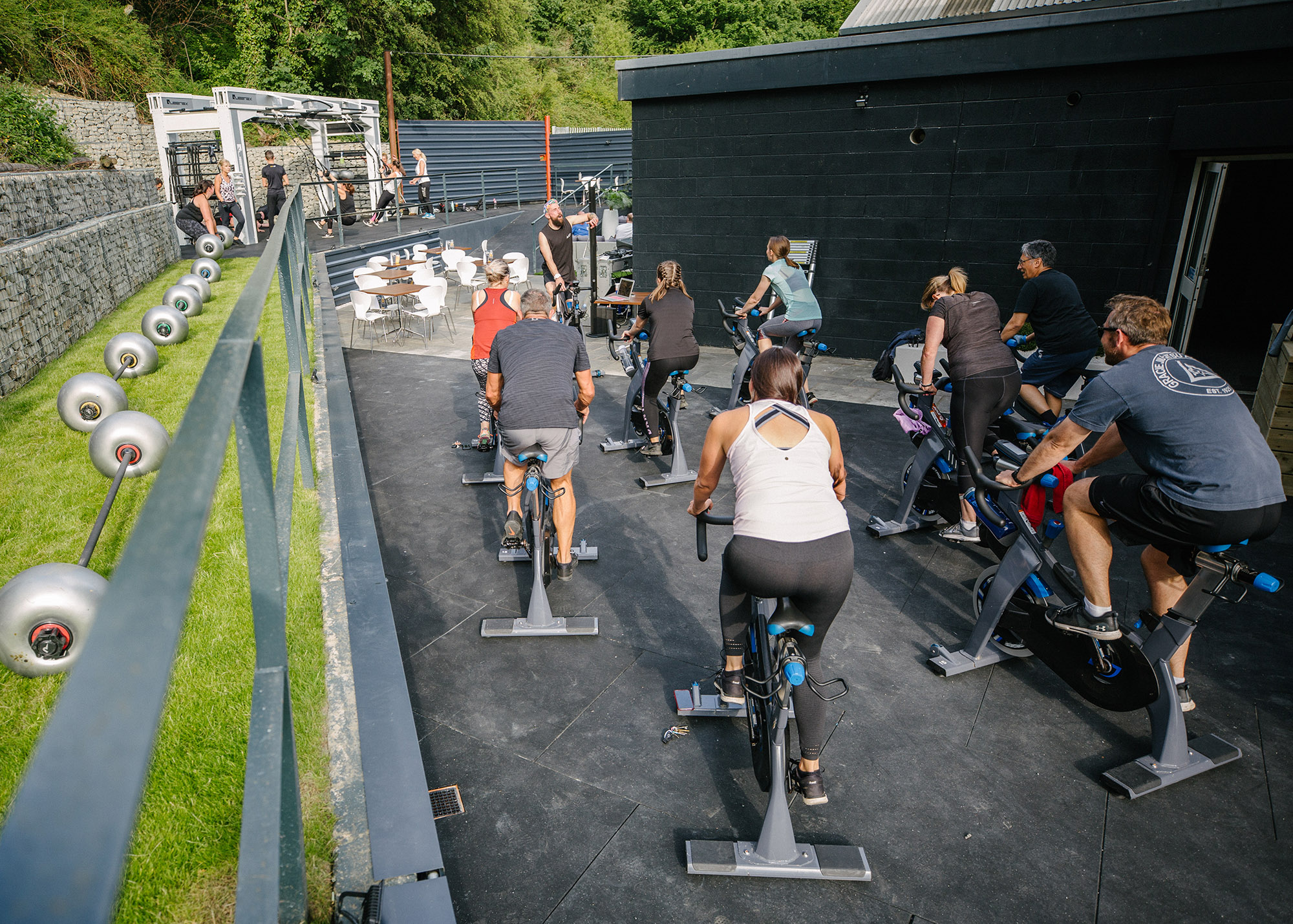 OUTDOOR SPACE
From outdoor classes to cutting edge Queenax equipment & sprint track, outdoor training at FIT26 offers a safe and fun way to train.
The brand new FIT26 outdoor space offers a fantastic range of activities to enjoy including:
Group exercise classes such as HIIT
Spin studio. We've brought our bikes outdoors, to offer a brand new spin class experience.
Queenax Equipment The focal point for our outdoor functional training. It's basically a climbing frame, for grownups.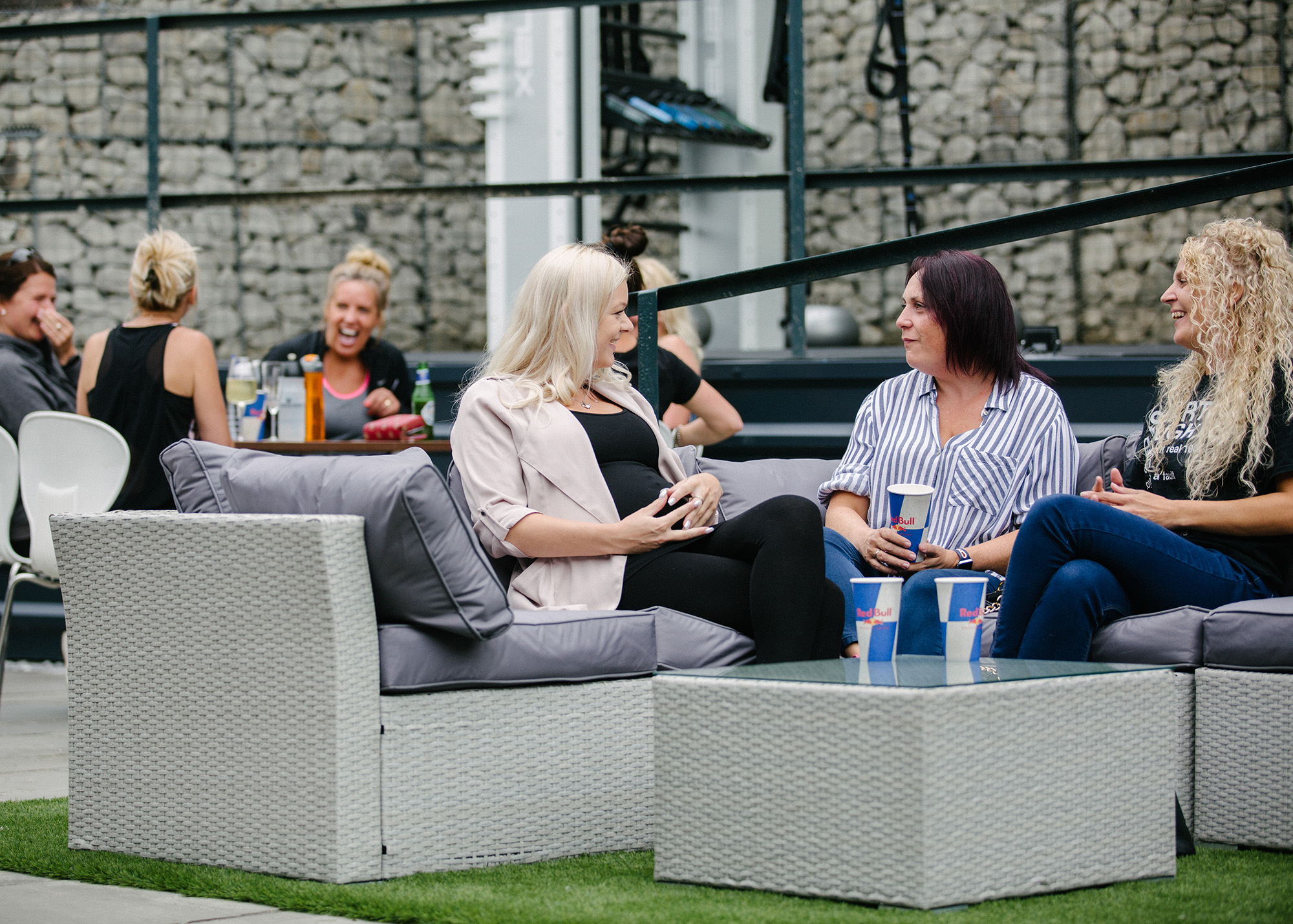 CLUB26 TERRACE
Experience the CLUB26 Outdoor Terrace, day through to night, offering an unrivalled al fresco drinks & dining experience.
There's so much to enjoy from delicious food and drinks to live music evenings - it's all included with your FIT26 Membership.
By day, enjoy fresh coffee and fabulous menus.
By night, experience the amazing atmosphere & ambiance to ensure you have a night to remember.
PERSONAL TRAINING
Personalise your FIT26 experience to suit you.
Sometimes you just need that extra motivation, professional knowledge and friendly face to achieve your goals.
Your FIT26 expert Personal Trainers are here to support and guide you with tailored sessions and advice.
Whatever your needs or abilities they will help to improve your gym experience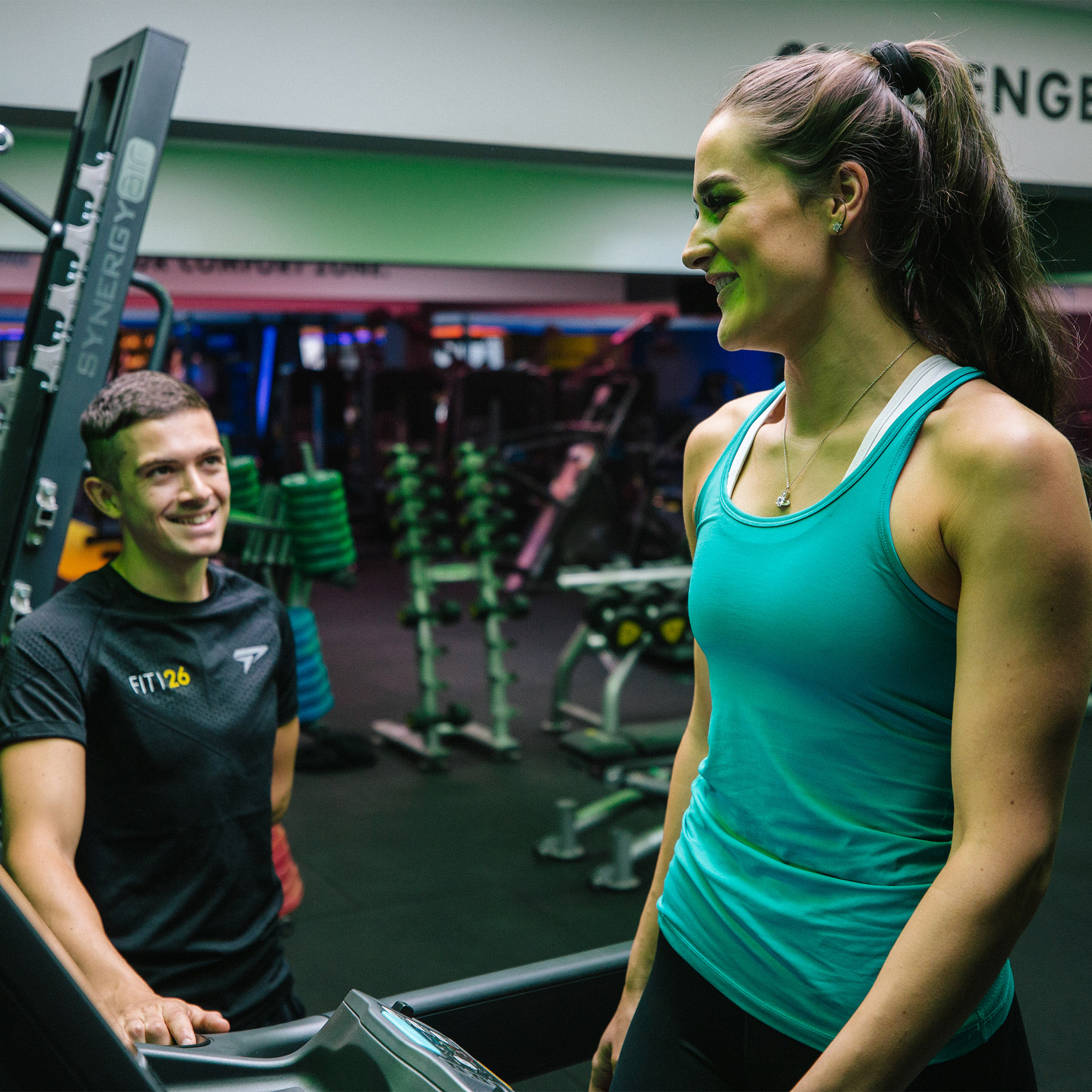 WELCOME TO

Your delicious drinks & dining experience.
The CLUB26 lounge is at the heart of your FIT26 experience. And membership is included when you join FIT26. If you need a place to meet with friends or enjoy a bite to eat, the members only lounge offers a spacious and inviting setting to work, relax and socialise.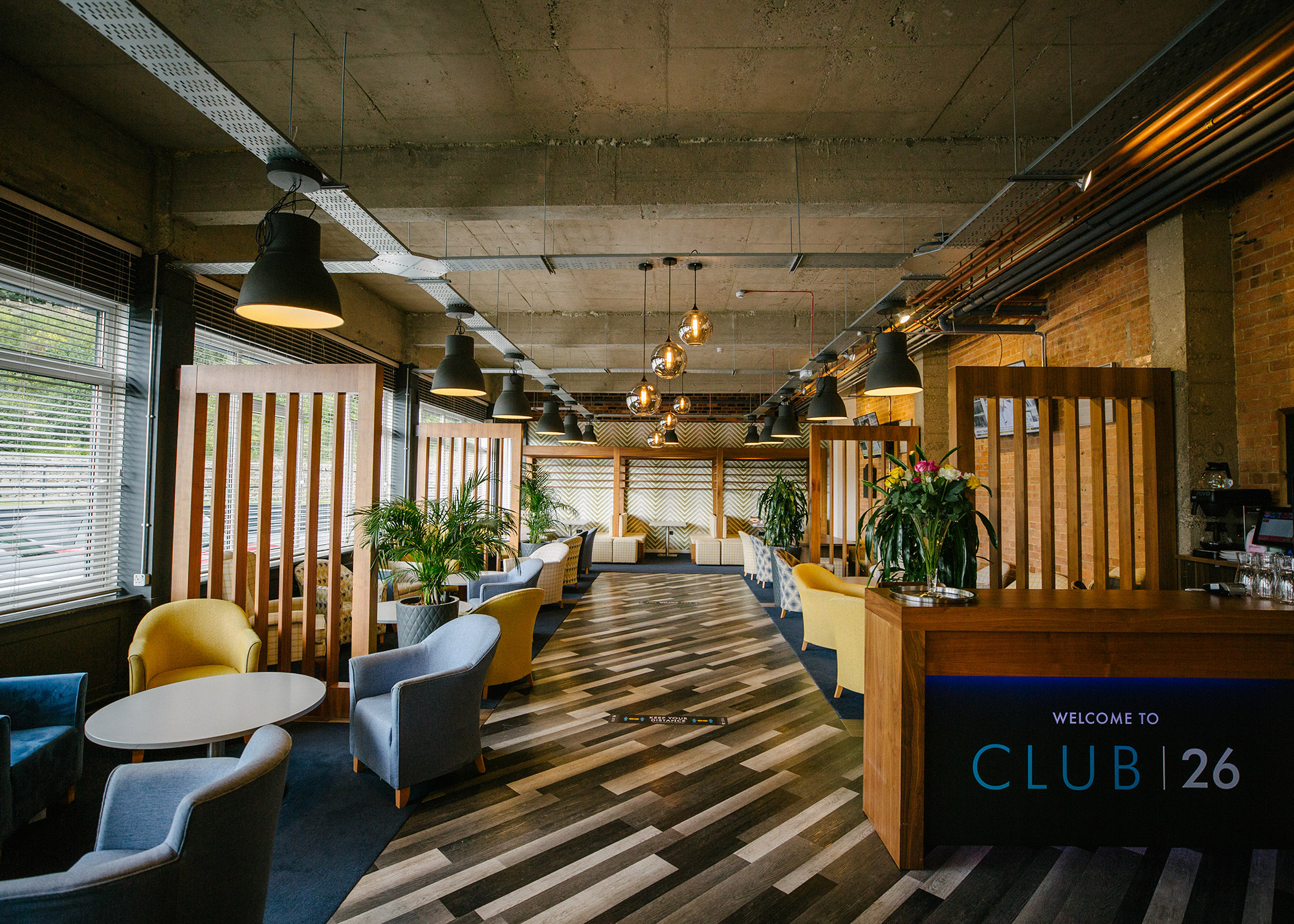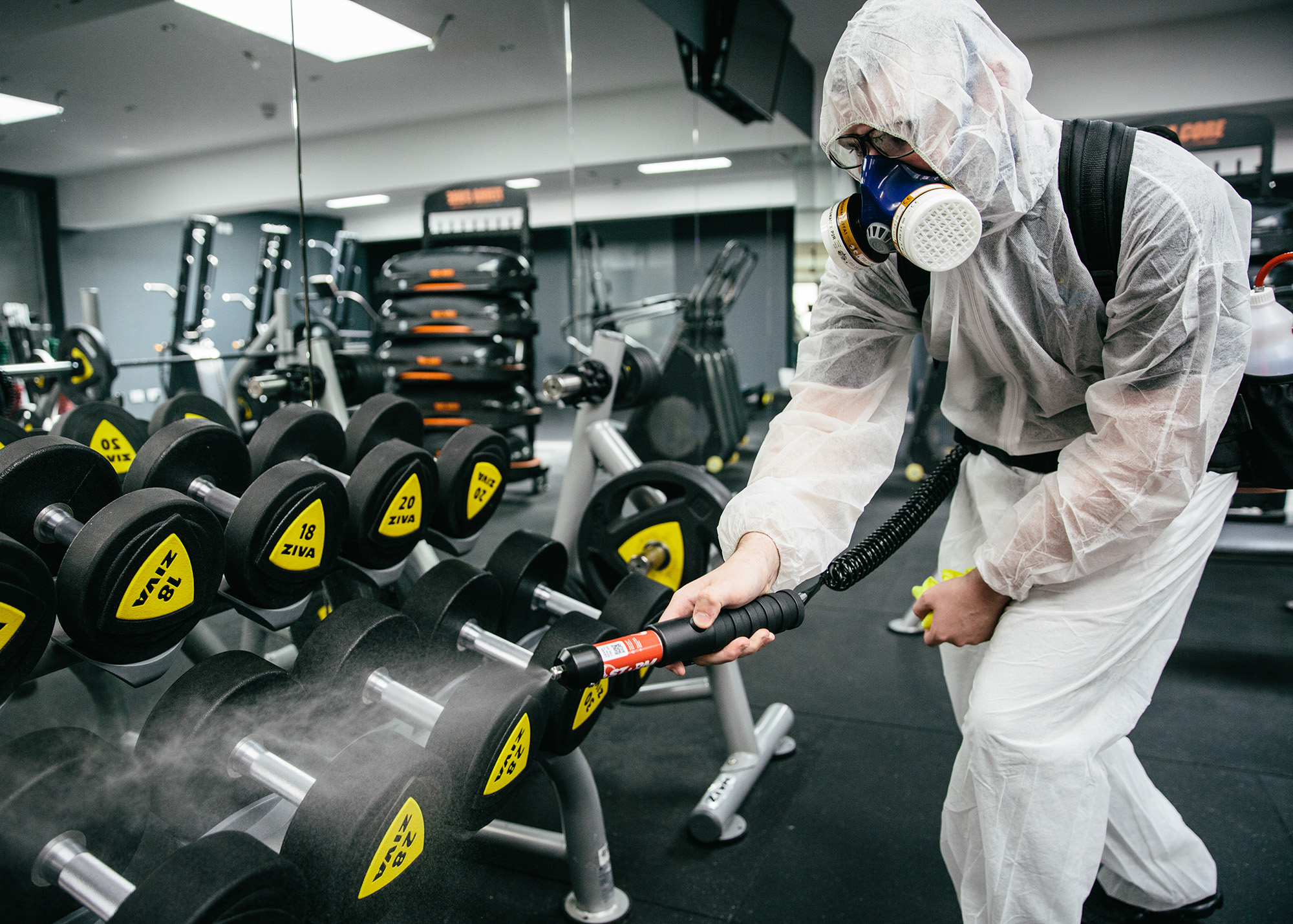 ATTENDING FIT26
To keep you COVID19 safe we've introduced a whole host of changes and procedures.
To find out more about how your gym now works and about about the safety measures in place click below.
FIND US
HUB26, Hunsworth Lane, Cleckheaton, BD19 4LN
OPENING TIMES
Monday - 6am to 9pm
Tuesday - 6am to 9pm
Wednesday - 6am to 9pm
Thursday - 6am to 9pm
Friday - 6am to 7pm
Saturday - 7am - 4pm
Sunday - 8am - 1pm
"I've just had my first visit back since the Corona lockdown, and the gym has had a make over and looks amazing! With regards to safety, the gym floor has a colour coded system for people to book so there isn't an overflow. You get your temperature checked on arrival when you check in. There's a one way system, hand sanitiser, and disinfectant sprays in each section to wipe down equipment. The staff are helpful and friendly, as always. If anyone has any doubts about returning, I can assure you that FIT26 has thought of everything to keep us safe."
"Top class gym - probably the best gym I've ever been to. Ross the Gym Manager is a quality guy and has helped me out a lot."
"Great gym. Amazing atmosphere. Friendly and helpful staff. This gym is perfect for people who want to join the gym for the first time and perfect for people who are very experienced with gyms. Quality and modern facilities/equipment. You really do get more than you pay for here. I could not recommend this place enough."
"I love this gym. It's run by a group of fantastically creative people who work together pushing the facility from strength to strength. There's always somebody on hand to help; be it with training, general health queries or injury. All of the customers are friendly which makes it a great place to make friends, learn new things and have fun. There's a tonne of new equipment, lots of space to work and great classes. The showers are the BEST showers I've ever been in. Access to the lounge, awesome food and free tea and coffee are just an added bonus. If you've never been, you're missing out!"
"We've been members here for 12 months and we're about to renew for another year. Given the fact there's loads of places we could go, renewing for another 12 months speaks volumes. The staff are welcoming, friendly, knowledgeable and professional. The lounge is a massive plus point: free tea & coffee, good food available during the day and a really nice relaxing & eye pleasing place to sit and spend time. Along with a huge selection of gym equipment and machines such at assault bikes and treadmills, there's a large choice of free weights and weight training/resistance machines. FIT26 also offer personal training, sports massage and a host of training and injury advice all of which we've accessed and used. Multiple classes are run everyday and there's something for everyone."
"First gym session back after lockdown; feeling really safe, clean, and welcoming! Everything is planned out to keep us safe."