As you may already know tea is a big hit here in Yorkshire, and most of us Northern folk would consider it a significant part of our culture. Even Yorkshire bred professional triathlete, Jonny Brownlee, admits 'the first thing I pack when I am away, competing or training, is a box of Yorkshire tea bags.'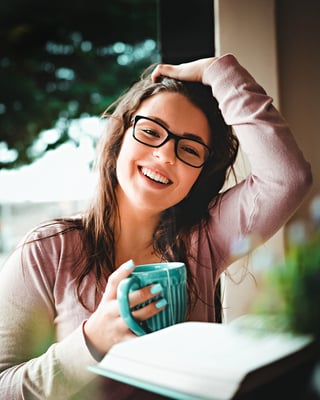 Aside from our tea-sipping pride, residents of God's own county hold a strong sense of regional identity; with some identifying more strongly with their county than their country! But with Yorkshire fast establishing itself as a serious capital of culture, who can blame us for being so intensely proud and wanting to take a slice of it wherever we go?
Culture is defined as 'the unique ideas, customs and social behaviours of particular people or a society'. This can create a deep sense of belonging, encourage personal growth and create the ability to empathise in every environment, from our community to the workplace.
Strong workplace culture is no longer a nice to have, it's now what makes or breaks the future of a company. It can be just as important as your business strategy, strengthening your business objectives and allowing your business to thrive.
On the surface, developing and sustaining a workplace culture may seem straightforward. However, many businesses fail to realise the hard work, perseverance and commitment involved with creating a healthy and positive workplace culture. With only 12% of executives claiming that their companies are driving the right culture, it's essential for you as a manager to pick the right environment to nurture yours.
To find out more about HUB26's growth driven office options
In this post, we explore the 9 benefits of adopting an exciting workplace culture, and how this can help your business to grow.
Here's what we'll cover:
Business growth is critical to the long-term survival of your business, so we'll focus on this benefit first…
1. Business growth
Strong workplace culture is the main driving force behind engagement. Engaged and confident employees tend to work harder, perform better and are generally more productive. Studies have found that companies with engaged employees outperform those without by 202%. Good work ethic and improved performance naturally breed successful outcomes, which sets your business up for long-term sustainable growth.
2. Increase in revenue
Workplace culture drastically affects your bottom line, research shows that companies with a positive environment double their sales and have a significant return on assets. If your workplace culture is built on valuing staff, then your employees will work towards the greater good of the organisation, creating a healthy financial outcome.
3. Competitive advantage
Research has found that 82% of employees consider workplace culture as a competitive advantage. Business strategy, product or modes of operations can be very similar; however, workplace culture is very complex and unique to each business. Once you form a strong and healthy workplace culture you can use this to protect your company's reputation and outgrow your competition.
4. Improved teamwork
Studies have highlighted that a vibrant workplace culture can improve your employees' ability to work efficiently as a team. Teamwork is one of the best ways to get tasks done quickly and smoothly in any business, and if your culture promotes this way of working an exceptional amount of energy and creativity will occur. Employee performance, loyalty and engagement will therefore increase, leaving your business ahead of the game and ready to thrive.
The working environment has a huge impact on the overall atmosphere of a workplace, and to create a strong foundation for teamwork culture, you need to develop a strong team. A working environment that has a family feel and promotes togetherness, is the ideal place to foster a culture that places importance upon teamwork.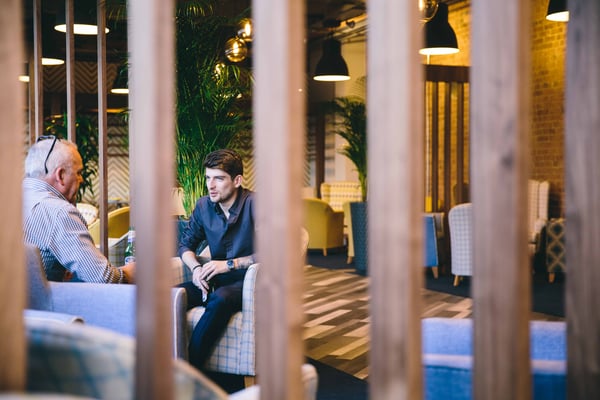 To read everything HUB26 has to offer including a video testimonial from one of our residents
5. New ideas
Healthy workplace culture can encourage all employees to become involved and invested in their work-based projects. When staff feel comfortable to speak out and give opinions about solving a problem or improving a product or service, they give creative and new ideas. Fresh perspectives are crucial for productivity, and for your business to find improved and efficient ways of operating.
6. Employee retention
Workplace culture has a direct impact on employee retention. Staff who don't like their organisation's culture are 24% more likely to quit, so it's essential to create a workplace culture that promotes inclusivity and values all employees, to encourage loyalty, a more authentic work experience and retain talent.
Retaining talent is essential to you as an employer, as this saves time training and hiring new staff. On average it takes 1 to 2 years before an employee is considered as fully productive, so with the right workplace culture you can swap the time you'd spend on training to grow your business.
7. Recruiting
46% of candidates cite workplace culture as very important in the application process. Employers want to find candidates who don't just possess the skills and experience to excel in a role, but who are also a good cultural fit for their company, as this leads to better employee retention. Therefore, as an employer, you should aim to create a strongly defined, attractive and well-communicated culture so that you can take on employees who will improve the performance of your business and revenue.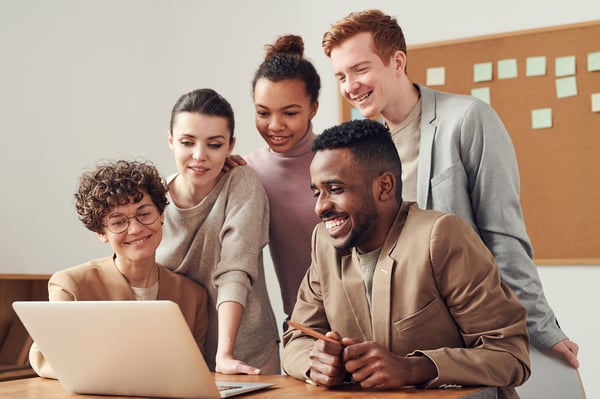 8. Absenteeism
Companies with poor workplace culture can experience up to 37% more absenteeism. This is because disengaged employees look for an excuse to avoid the office, whereas engaged and happy employees are more likely to show up at work regularly. Empowering your employees and improving their workplace satisfaction through a healthy workplace culture is also important for your company's long-term success.
9. Employee wellbeing
Employees are up to 50% more likely to experience health issues in an uneasy or stressful work environment. Burnout issues from disengaged employees can cause 49% more accidents and 60% more errors, so as a manager it's essential to establish a workplace culture that promotes a healthy work-life balance, and policies and practices that enhance a stress-free workplace.
If successful, a healthy workplace culture can create a positive working environment, keeping employees productive and feeling less stressed. Ensuring that your workers are happy has a positive effect on your business, as happy workers are 13% more productive.
Final note from HUB26
Strong, healthy and positive workplace culture is crucial for your business to develop and grow. However, for you to promote a high-performing culture, you need to position your business in an environment where this can be fostered and be to the best of its potential.
Here at West Yorkshire's premium business lifestyle centre, we realise that the physical office environment shapes your workplace culture, but the overall atmosphere of a workplace is significant too. That's why at HUB26 the mixture of inspiring atmosphere, like-minded individuals and luxury facilities are already in place for you to encourage a healthy workplace culture and to set your business up for growth.
Find out more about why an office is essential for your business' growth