Many businesses now recognise the importance of facilities management and how properly managed resources can help businesses to operate more effectively and efficiently. As an employer you must ensure that your employees are working from somewhere that's safe, comfortable, efficient, and functional.
There's overwhelming evidence to support the notion that the health, wellbeing and productivity of your staff is significantly affected by the place they work from and how it is maintained. 61% of employers claim that working from a building that manages their facilities has made a positive effect on their employees as well as helping them to grow their businesses through employee productivity.
Facilities Management covers such a wide variety of areas, such as cleaning, health and safety, heating, and ventilation as well as office management, meaning it's vital to the overall success of any business. When working in a business lifestyle centre that manages your facilities you can be certain that your employees are working from an environment with the highest standards.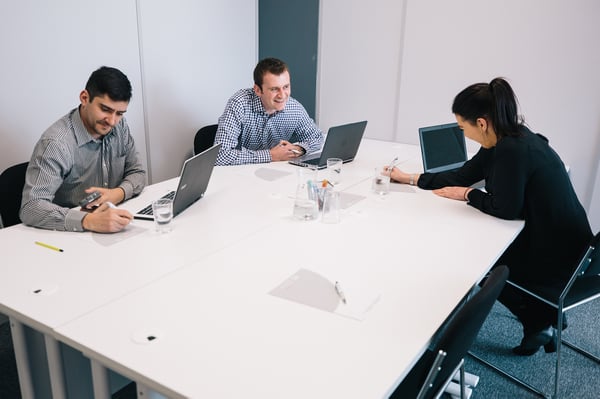 At HUB26 we realise effective facilities management can contribute significantly to improving productivity in the workplace and that's why we manage and maintain all facilities on-site. One of the greatest strengths of our unique offering is that we take away the headaches, leaving you free from distractions, to concentrate on what you do best - growing your business.
Thinking about a new office?
Get a month for FREE! To find out more about HUB26
In this post, we explain 6 benefits of working from a business centre that manages and maintains all facilities on-site.
Here's what we'll cover:
Concentrating on business growth is crucial for your next step as a business, so we'll focus on this benefit first…
1. Business growth
We recognise that for you to focus on making sure your business is successful, you need to know that your company is not at risk from mismanagement. Likewise, we realise that you need the working day to concentrate on work-related tasks and to not be distracted with sorting out issues like WiFi hiccups or filling up the coffee pot.
When you work from a business centre that manages facilities effectively, you're left free from distractions and able to concentrate on what you do best, and ready to take your business to another level.
To find out more about HUB26's members only lounge, CLUB26

2. Productivity
There's a significant relationship between Facilities Management and employee productivity. Having well-maintained facilities such as conference equipment, on-site services and fast unlimited WiFi can help employees stay engaged and can also create a productive working environment.
When facilities are managed by your business centre, the concerns of the building such as the security, reception, connectivity or stocking up on tea bags, time isn't detracted from your working day. Working in an office that has its facilities managed by the complex has been shown to improve efficiency in day to day tasks done by employees by 22%.
If you find a suitable office space to rent in a business centre anything like ours, your staff will be able to focus on their job and leave facilities management to the team, who keep the building in tip-top shape. In the unlikely event of a fault occurring, at HUB26 we quickly find solutions to correct it and prevent this from impacting your productivity. Likewise, we will sort out regular maintenance checks to ensure that your employees are using facilities that are in premium condition. This means that your employees can stay completely focused on their work instead of getting side-tracked and distracted with faulty or broken-down equipment.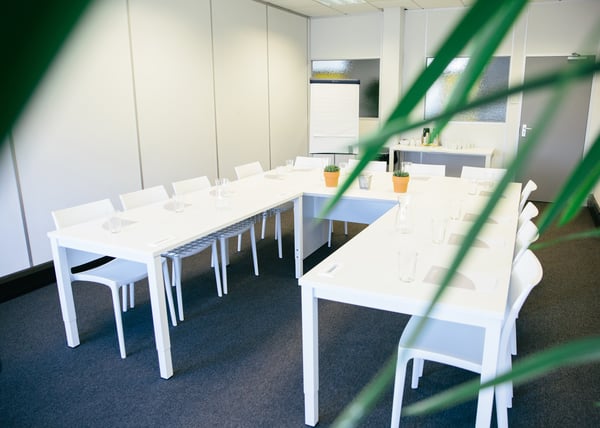 3. Cost-effective
Facilities account for a significant amount of companies' operational expenses and usually make up the second-highest cost after staff. So it's no surprise that ongoing monthly costs of keeping a business open can majorly eat into your budget, for example, electricity bills can cost your business up to £3,061 per year alone.
When facilities and maintenance fees are included in your total monthly office rental price, working in an office becomes an affordable reality, especially for small and start-up businesses.
4. Reduce stress and pressure
A staggering 79% of employees commonly face work-related stress. When you're the owner of a business, we understand that the extra responsibilities of sorting facilities out in the workplace can easily contribute towards this stress.
Research highlights that when the responsibility of managing facilities is handled by a business centre, the wellbeing and health of employees is improved by 22%.
5. Improved working environment
On average, an employee will spend a total of 3,515 full days at work throughout their lifetime, so the space in which we work has a significant impact on our well-being and mental health.
The building that your employees work from should be well-maintained with fully functional services to create a better and more positive working environment for your staff. Their workspace should be clean, be of a reasonable temperature, have good ventilation, suitable lighting and be spacious.
94% of employees claim that they feel more productive in a clean workspace and 77% produce a higher quality of work in a cleaner environment. So at HUB26 we ensure that all common areas and resident's offices are deep cleaned daily by our in-house residents and cleaning specialists Bright FM Group, to ensure our building is a safe place to work.
Employees who have efficient and suitable workspaces are generally more motivated. If your employees feel as though their workplace supports them at work and the facilities are well maintained, they become more comfortable and engaged. On average, engaged employees are 17% more productive so this is essential to heighten business profitability.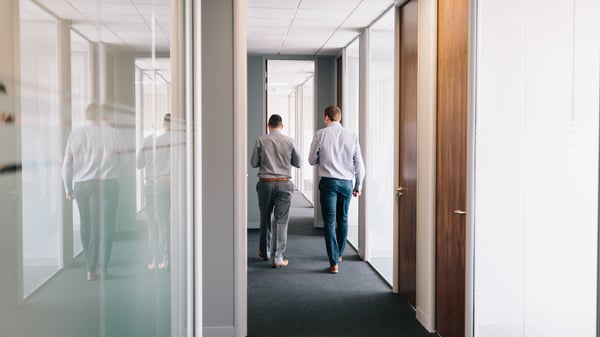 6. Health and safety
As an employer, you need to be confident that the building in which you operate from meets the necessary health and safety standards and all legal requirements.
At HUB26 our staff ensure that residents are working from a business lifestyle centre with the highest standards of health and safety, with the consideration of security systems such as alarms, access control, CCTV, and fire systems. Maintenance, services, and risk assessments of all facilities are carried out by HUB26 staff to reduce the risks of workplace hazards; therefore, you don't have to worry about anything other than the next step for your business' growth.
Final words from HUB26
We realise that a well-maintained workplace with managed facilities can help your employees and your business reach their highest potential. That's why we take away the headaches, leaving you free from distractions and able to concentrate on what you do best, growing your business.
Find out more about why an office is essential for your business' growth