STAY SAFE, STAY ACTIVE
At FIT26 your health and well-being is our main priority. We've introduced new procedures and processes to keep everyone safe, well and active.
We've invested over half a million pounds into reshaping the internal structure and layout to offer better quality classes and training areas in a COVID-19 safe environment.
We've put together this handy page to make the new system a breeze for you to navigate, enabling you to enjoy everything FIT26 has to offer safely.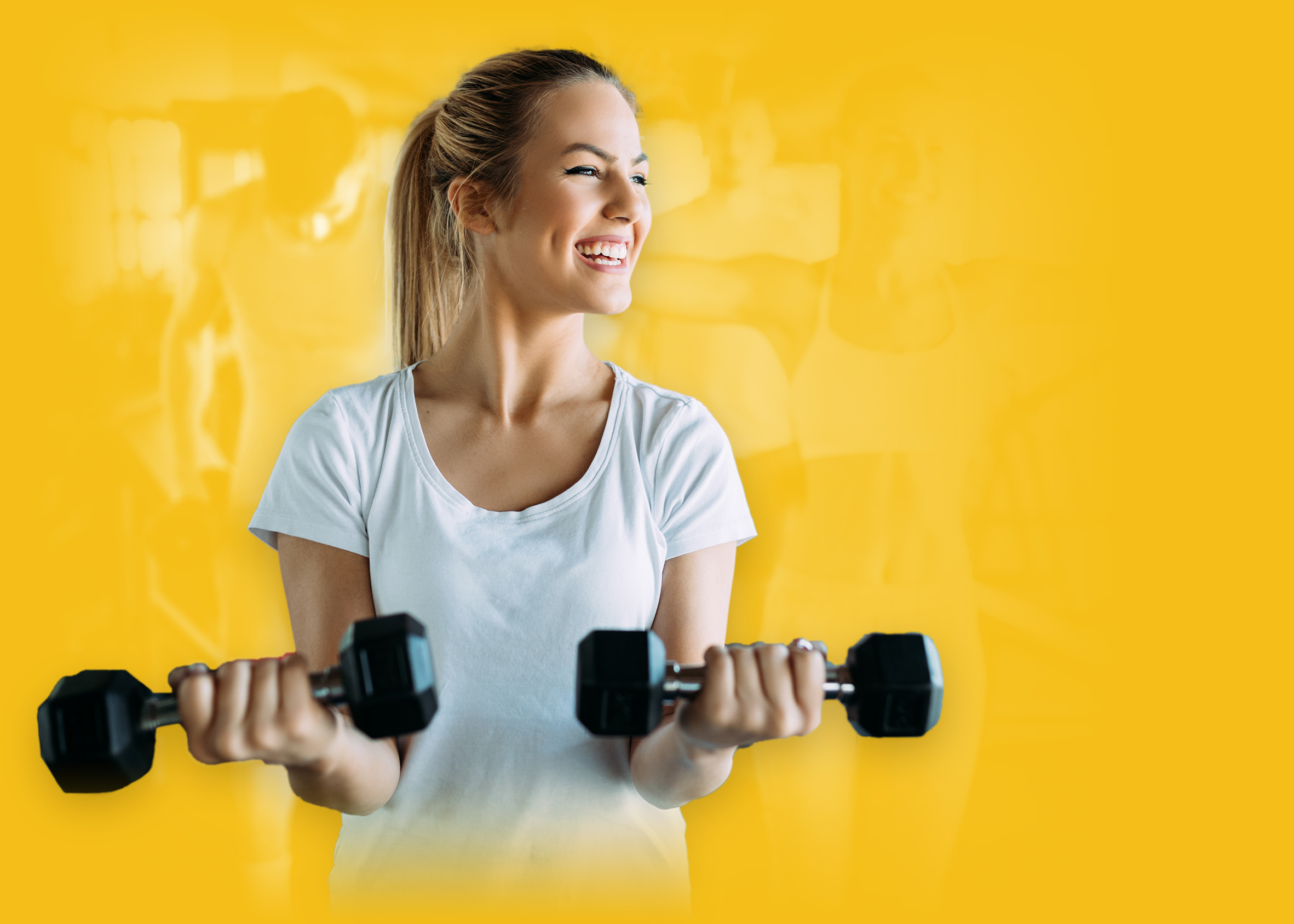 WE'RE BACK!
FOR ONLY
£19.99

PCM*
*Capped to 2000 memberships available on a first come first served basis
The Training Zones
In line with our safety first FIT26, we've applied the government directed distancing rules and segmented your gym into 6 colour coded workout zones: Green, Pink, Blue, Orange, Purple and the Outdoor Zone.
As we navigate best practice, we now allow 6 people to a zone at any one time.
All zones will be bookable through the FIT26 FitSense App on a first come first served basis, CLICK HERE to find out more.
Each zone is designed to be its own 'mini-gym' to enable you to achieve a full workout wherever you decide to book.
*Please note all zones are subject to change.
Booking a Session
To lessen the risk of transmission of Covid-19 all members sessions will NEED to be booked in advance through the FIT26 FitSense App which can be downloaded in 10 easy steps.
Simply click here to download the Fit26 FitSense App on the App Store or Google Play.

When downloaded open the App.

Select 'Member Sign In'.

Select Activate my account at the top of the screen.

Complete the information required on the 'Account Activation' page and then click the 'Activate Now' button.

You'll then receive a notification on screen letting you know to check your email or SMS to recover an automated password (your password can be changed once you have logged into your account).

Open your FitSense App and once again click on 'Member Sign In'.

With your email and password to hand, sign into your account.

Follow instructions to set your training goals.

Enjoy all that the App has to offer.
If you have any problems downloading the App please don't hesitate to contact us either by:
Email: info@hub26.uk
Telephone: 01274 062000
or message us on social media
*Please note bookings can only be made a maximum of 7 days in advance.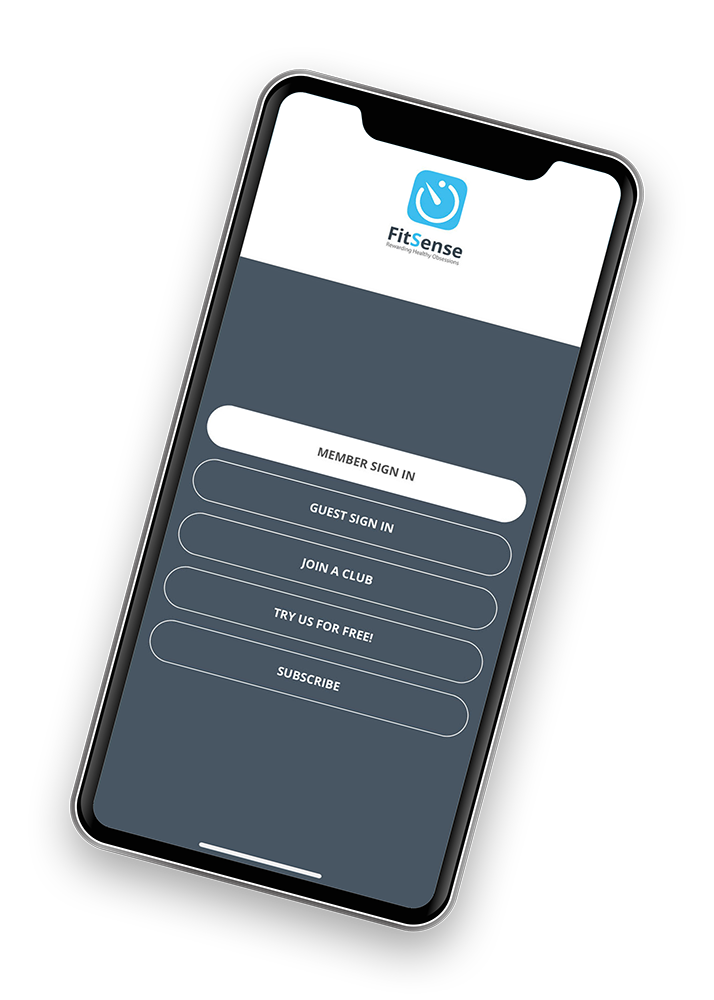 WE'RE BACK!
FOR ONLY
£19.99

PCM*
*Capped to 2000 memberships available on a first come first served basis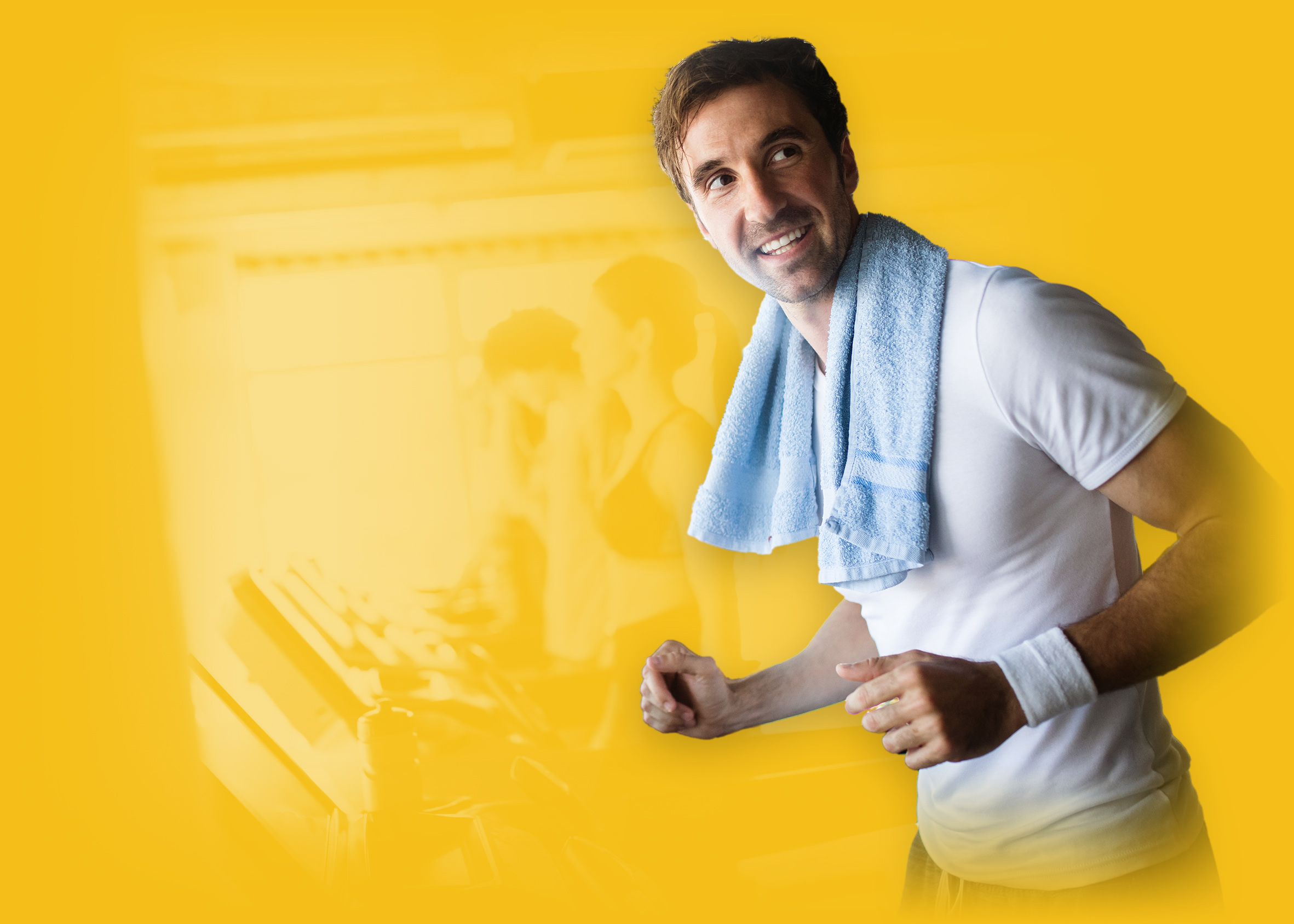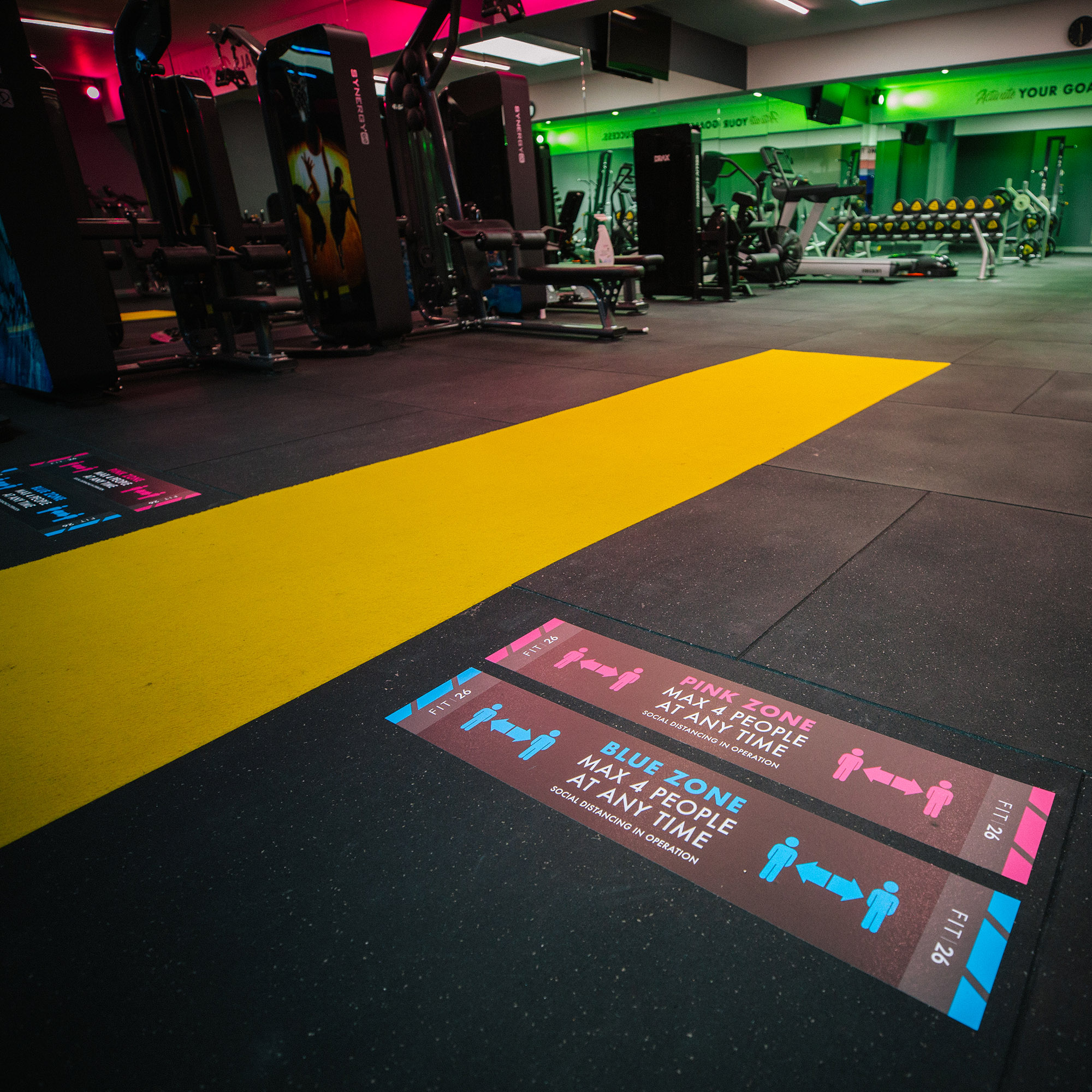 Safety First
As we know we're all working together to make sure we can navigate the Coronavirus pandemic in the best way possible. So we're encouraging all of our FIT26 members to take the correct precautions so we can look after one another responsibly.
Here's a list of guidelines for gym safety:
Masks (wear upon arrival and exiting the gym): the virus is present in the air we expel so face masks will help create a first line of defence against transmission.
Come dressed ready to train as limited space and showers are available in the changing rooms to lessen the risk of transmission.
Limited Space: we would like to encourage members to bring only a small bag into their training zones and where possible not at all.
Although the reception rest room will be open, in the interest of safety we encourage all members to use their home bathroom before arrival.
Placed throughout the gym there will be 'blue roll' and sanitising solution to wipe down the equipment. We ask every member to also bring with them a workout towel to protect both themselves and other members.
Booking Policy: members cannot book more than seven days in advance to make sure everyone is getting an equal opportunity to exercise at a time convenient to them.
As we are operating a 'first booked - first served' system it is important all members attend confirmed sessions so as not to have open slots unavailable for other members. 3 failures will result in a penalty where your account will be frozen and not released until you make contact with a member of staff.
If you are feeling any of the symptoms of Covid-19 please stay home and follow the Government Stay At Home Guidelines

.
A Step-by-Step Guide to Using Your Gym
Below we have 7 easy to follow steps to maximise your experience with the team here at FIT26:
Try to turn up no earlier than 5 minutes before your session. If you drive, please wait in your car until this time.
Enter the building as normal. We have created a Covid-19 friendly queue system down the hallway which is clearly marked for your safety.
Open your FitSense App for QR scanning and registration to your zone.
On the hour you will be invited to go to your registered training zone.
ENJOY YOUR WORKOUT.
After 40 mins you will be given a 5 min 'end of session' warning.
After 45 mins your session ends for cleaning and all members will be directed to leave the gym via the back door quickly and responsibly.
These measures are all temporary additions to enable you to enjoy your gym safely during these unprecedented times and will be removed as and when is appropriate following government advice.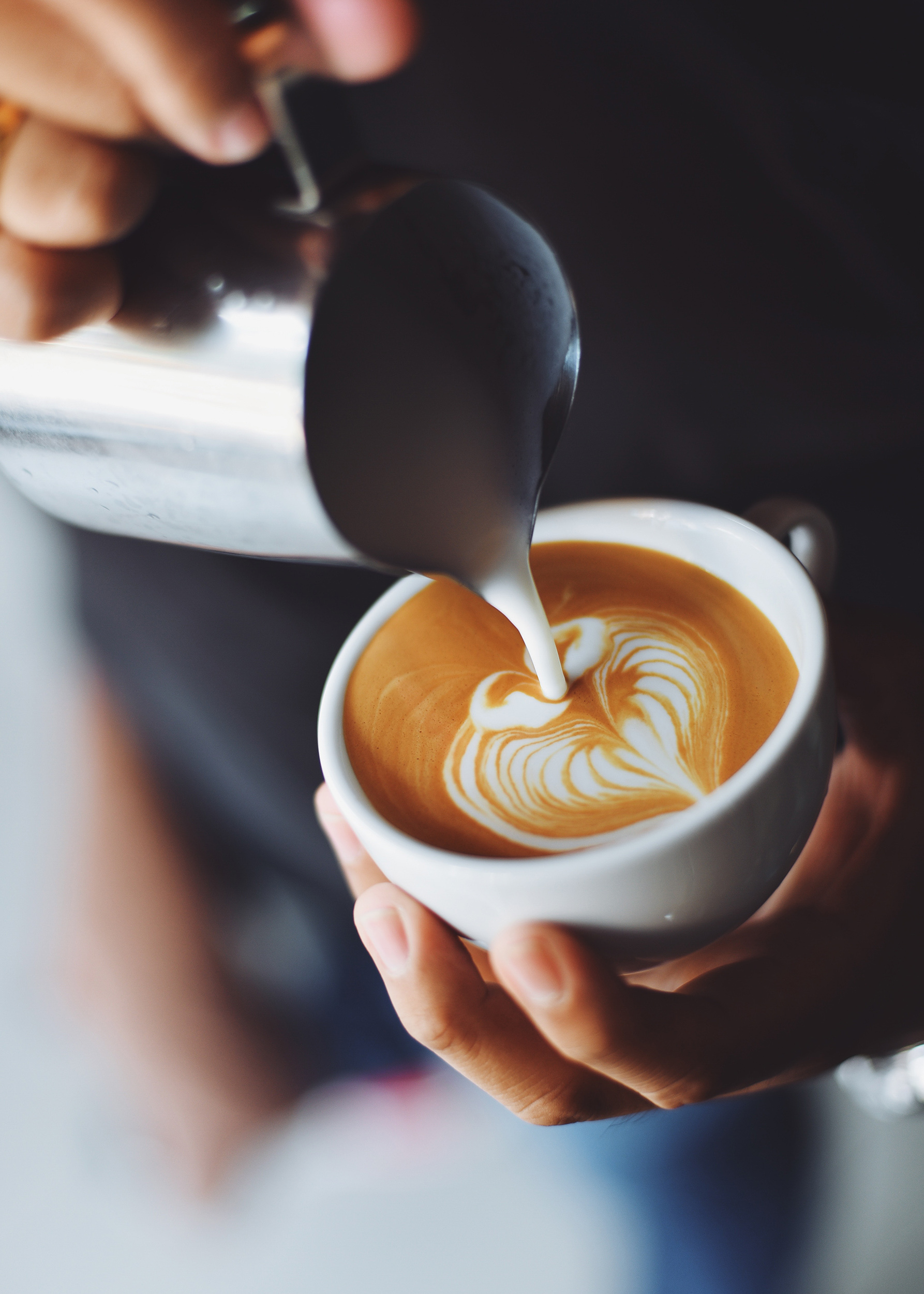 Fancy a coffee?
Why not treat yourself to some refreshments or a bite at CLUB26 which is now back open for business.
Due to demand and social distancing regulations there's limited space so we're encouraging booking ahead to avoid disappointment.
All bookings should be placed directly with our front of house manager: Ashleigh Grundy, either by filling in the form below or by calling reception on 01274 062000.